Olmsted Matte - Production Update #3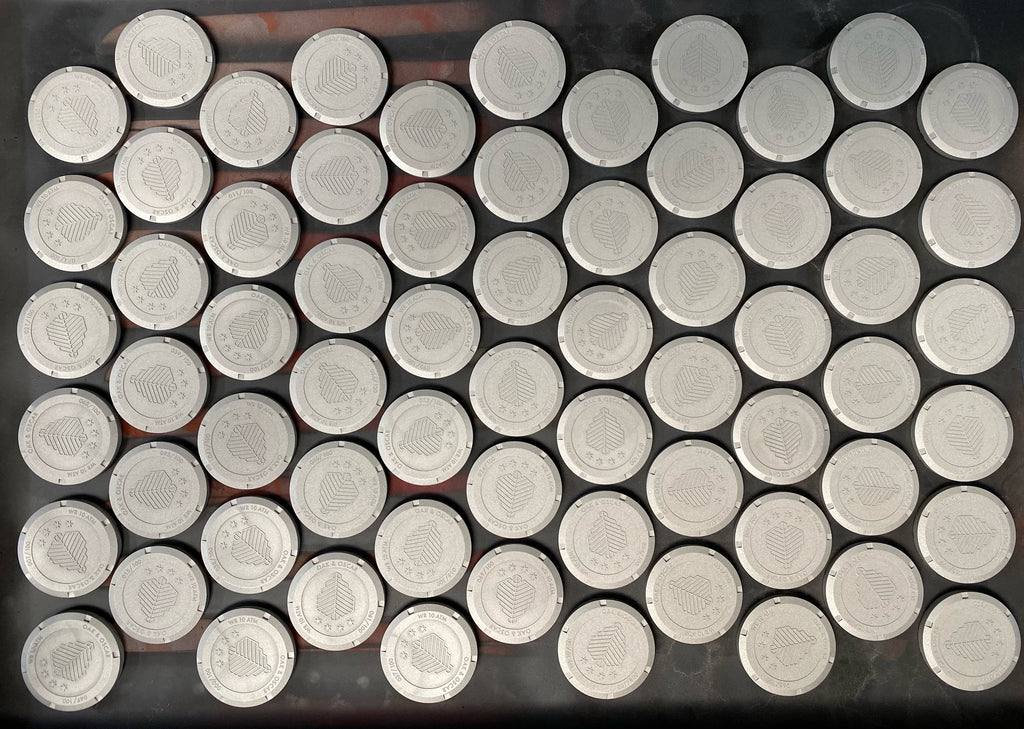 The cases are getting blasted...
...and by blasted, I mean prepped for coating! 
I received some really fun photos from our California-based ceramic team of the Olmsted Matte parts beginning their journey through their coating process. It's really fun for me (and I hope you!) to see the process unfold. To be honest, the sandblasting part scares the pants off of me. They take our beautifully finished cases and put them through high pressure torture! But that kind of industrial exfoliation is necessary to ensure a proper bond with the ceramic.
The title image above is my favorite of the bunch. I love seeing the mass of casebacks each with the Park Leaf prominently displayed. 
Below you'll see a shot of the strap buckles hanging on custom wire forms to ensure an even finish.
And here's a shot of the watch crowns being sandblasted. You can see how the clips conveniently attach to the covers we made that protects the crown threads. Without those covers the crown wouldn't be able to screw in and out on the watch very well. It's the little things that really matter!
So fun.
Knowing that all the cases and other parts will head home soon we've begun our assembly prep. After everything is thoroughly inspected, Nathan will hand assemble each and every Olmsted Matte. We will ship watches out in batches based on order number. We promise to go as quickly, and responsibly, as possible. Everyone's patience will be much appreciated. 
Ok, that's all for now. More to come soon!
Have a great one!
Chase