Olmsted Matte - Production Update #2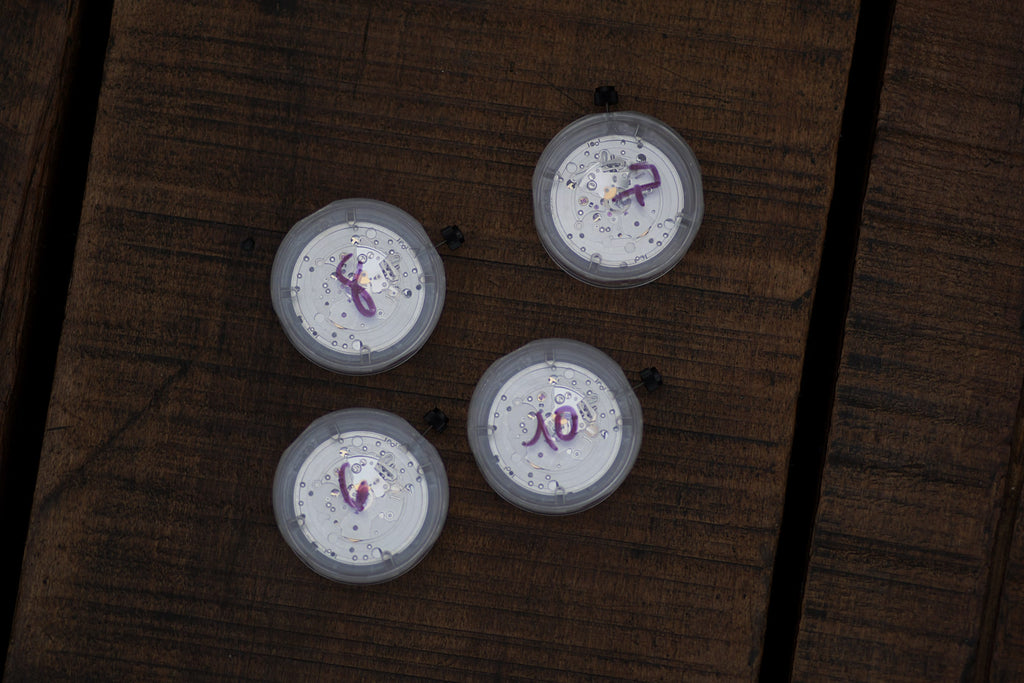 The movements are in!
A quick reminder: as promised, I will send everyone periodic updates via email about the production of the Olmsted Matte. 
These emails will go out only to the folks, like yourself, who've purchased the Olmsted Matte and will contain information and photos that the public hasn't had a chance to see yet. I figure since y'all ordered first then you should get special sneak peak access!
Ok, now for the second update.
The modified, no-date movements are all in the Chicago HQ, passed quality control and are ready for assembly. Modifying movements, heck even getting access to ETA 2892, is a true challenge. But we made it happen. Woohoo!
We're definitely moving along at a fast pace. All the cases and strap hardware are in California being coated, the dials are going through quality control in Switzerland and hand-made leather straps are completed.
Assembly will begin once everything arrives at the HQ and we've had the chance to inspect it all. We will likely begin assembly late December / early January. These are all hand assembled by Nathan and we will ship watches out in batches based on order number. We will go as quickly as possible but everyone's patience will be much appreciated. 
Ok, that's all for now. More to come soon!
Have a great one!
Chase