Olmsted Matte - Production Update #4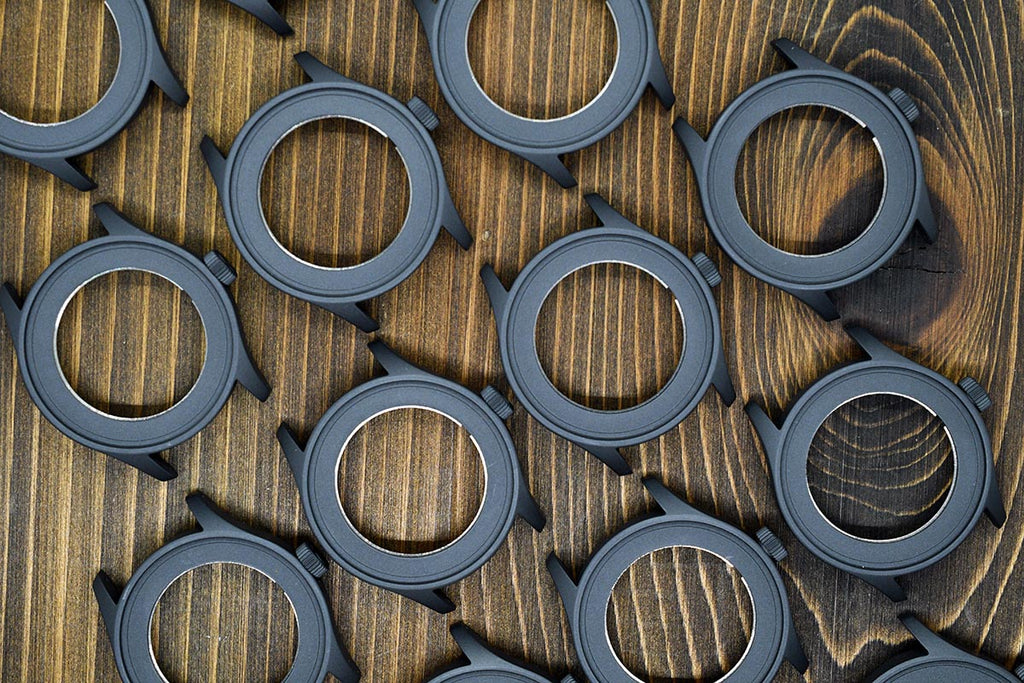 It's getting real. 
We recently received a big box of ceramic coated parts and they're awesome. So rewarding to see that all our hard work creating the dummy covers and working with the supplier over the past year has paid off. Now it's time to put them through quality control and prep for assembly! 
Hand Turning Bezel Gaskets
I've gotta be honest with you guys here. Nathan, our new Head of Watchmaking and in-house watchmaker, is impressing the heck out of me. You know what he's been doing the past few days?
Trimming all the bezel gaskets by the tiniest little fraction of a millimeter by hand on his 70-year-old lathe. One. By. One. The bezel gaskets are vital for the water resistance and internal structure. It's incredible to see him in action and witness the precision and care given to such a small detail. 
He and I both take a lot of pride in what we do and we truly appreciate your trust and support. 
Ok, it's Friday afternoon and I've already had a little bourbon so I'm signing off. 
Thank you and have a great one!
Chase