THINK LOCAL: CORRIDOR BREWERY & PROVISIONS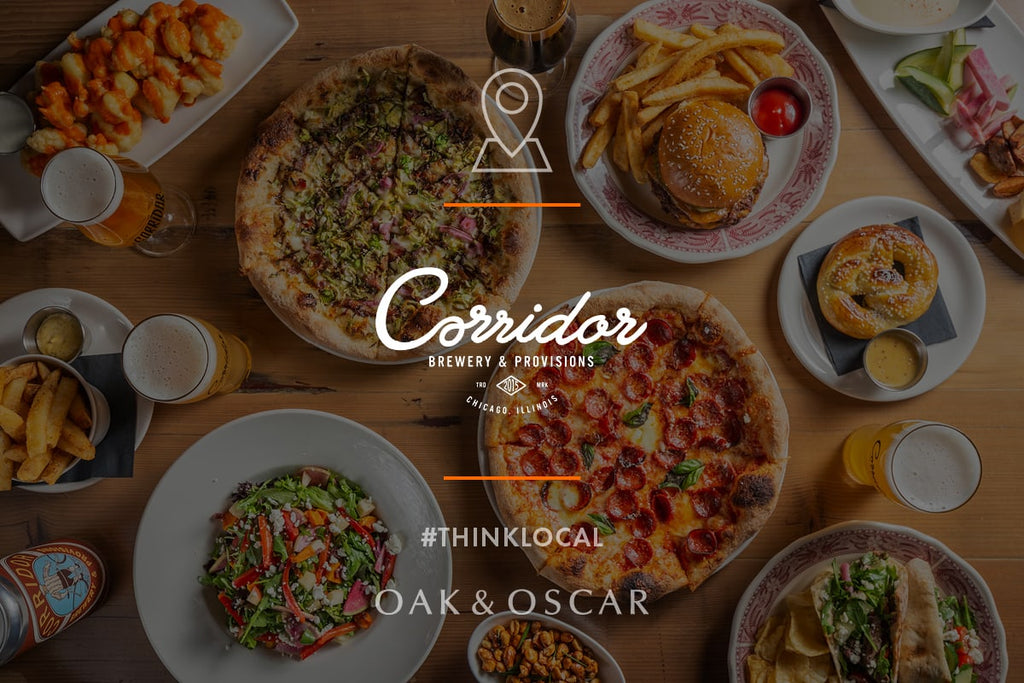 CHASE FANCHER
FOUNDER, OAK & OSCAR


Hey, #watchfam. It's Chase, founder of Oak & Oscar.
This is my go to spot. Whether it's a family brunch on the weekend,  casual business lunch with the Oak & Oscar team, or an after-work beer, I love Corridor Brewery and Provisions.
Their food is amazing—from the salads to the pizzas, the burgers to the beer, you can't go wrong. Seriously though, this place might have my favorite burger in town. And did I mention the fries? The. Best. 
Back to beer, cause, I mean, beer. It's fresh, made right next to you and unbelievably tasty. I'm not typically an IPA guy (don't send me any nasty emails...) but their Ghost Patrol has almost converted me. My favorite beer from Corridor? It's seasonal so you've got to catch it when you can, but the Dunkel is dark, amazing and the perfect combo to a great meal.