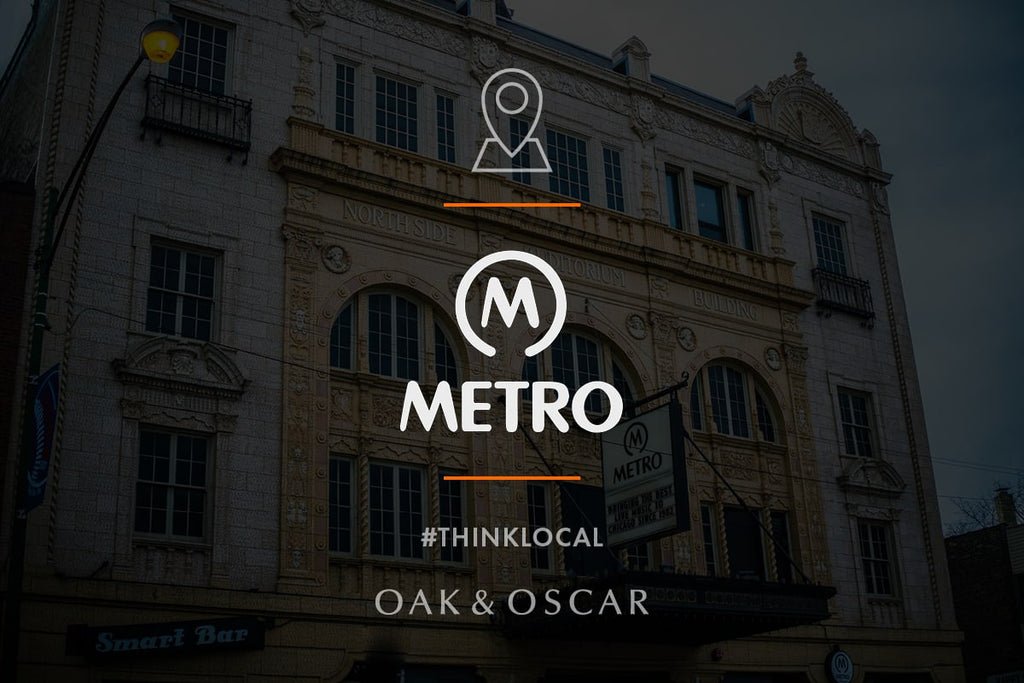 "
JOHN HATHERLY
CREATIVE DIRECTOR, OAK & OSCAR
Hey, #watchfam. Its John, creative director here at Oak & Oscar.
Guns N' Roses used the venue as a hiding place after fleeing record execs in LA. Eddie Vedder used to live above the bar next door. Iggy Pop once stacked monitors on stage to backflip off into the crowd. Dave Grohl once used the crowd to destroy his drum set so he could get record execs to buy Nirvana new gear. Best of all, the Metro team once convinced James Brown that they'd bring the party if he brought the dance. He was convinced, and they danced.
Over the years in Chicago, I have spent countless hours packed into the confines of The Metro connecting with the music. It's a place for emerging local, regional, and national acts to cut their teeth in an intimate and raucous way. It's a spiritual place for me, and a cultural institution that sets our community apart. To me, it's priceless.
It's time to THINK LOCAL. Our community has been at the heart of what we do from the beginning. And they need us now more than ever. THE METRO has created a GoFundMe page to help support their staff in this time of need. Click below to learn more and to give your support. We will get through this together.