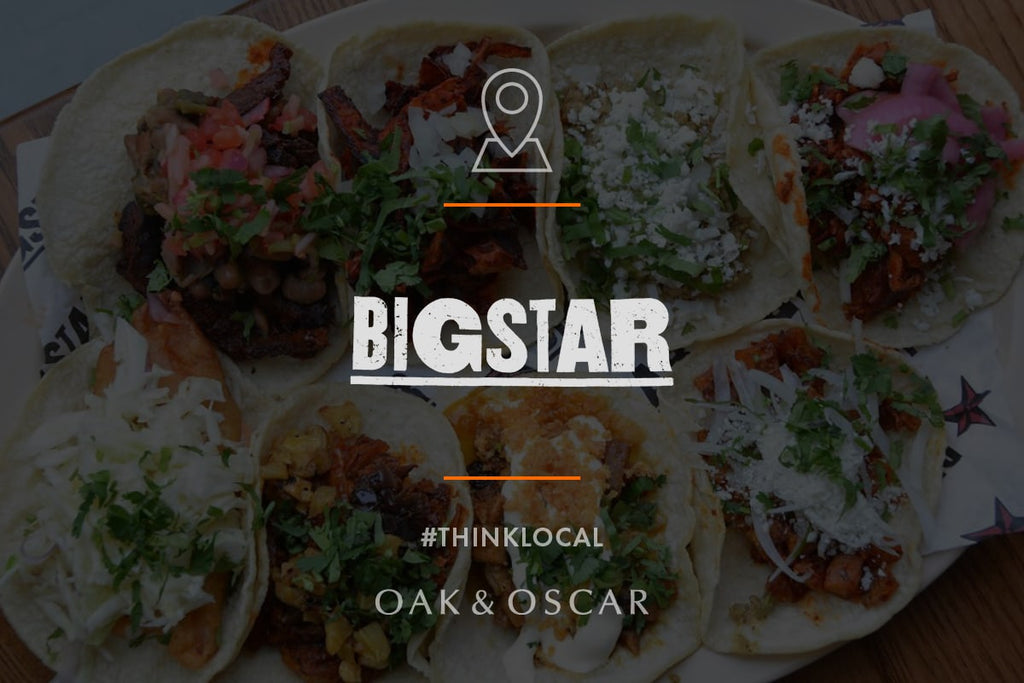 CHASE FANCHER
FOUNDER, OAK & OSCAR

Hey, #watchfam. It's Chase, founder of Oak & Oscar.
Big Star has played a larger role in my life than I'd like to admit. We've had after-hours Owner's parties there, work lunches, family meals and even our youngest boy's first birthday party. This is the ultimate neighborhood spot.
Their food is great, whiskey selection is on point, and the staff is always amazing. A major shout out to the manager of the Wrigley location, Chris, for always taking his time to make sure his guests are enjoying themselves. I could definitely go for a Bakersfield Mule and a pescado right now.
It's time to THINK LOCAL. Our community has been at the heart of what we do from the beginning. And they need us now more than ever. Whether it's a gift certificate for calmer times, ordering food in, or keeping your membership at the gym, let's come together now to help those affected most by the COVID-19 global pandemic.