THINK LOCAL: COWBOYS & ASTRONAUTS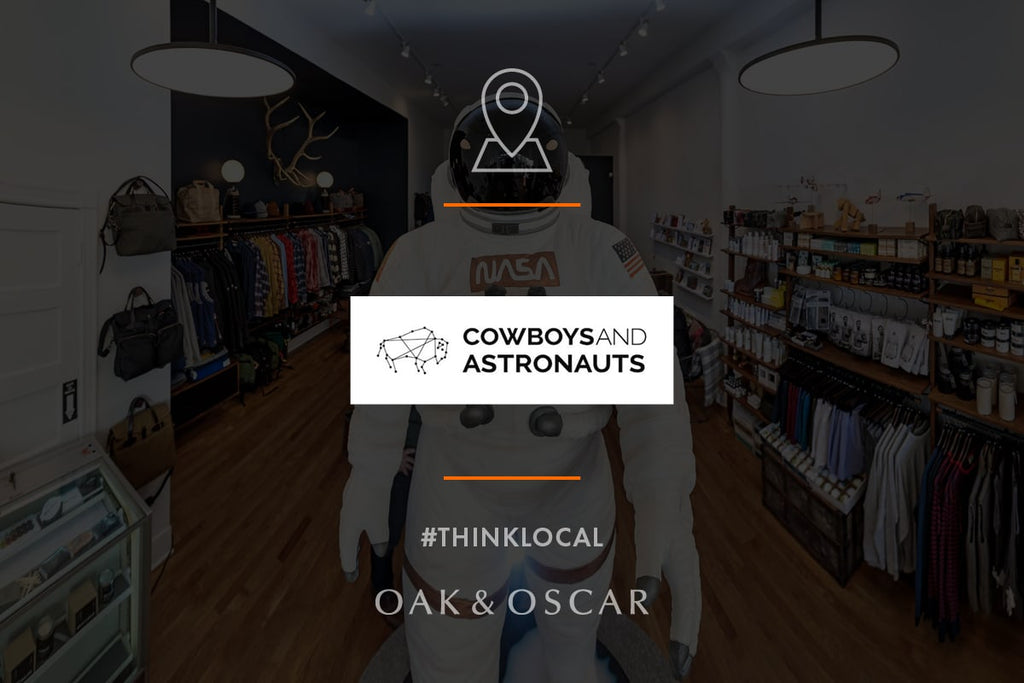 DONNY CORKILL
OPERATIONS/SALES, OAK & OSCAR

Cowboys and Astronauts is the place I go when I'm looking for that new shirt, some great accessories, or awesome goods to decorate my place. Their combination of outdoor gear and modern decor is what keeps me coming back. 
The staff is always happy and willing to answer any questions and help you pick out just what you're looking for.
They carry the best brands that I can think of like: Pendleton, Studebaker Metals, Filson, Barbour . . . the list goes on.
It's time to THINK LOCAL. Our community has been at the heart of what we do from the beginning. And they need us now more than ever. Whether it's a gift certificate for calmer times, ordering food in, or keeping your membership at the gym, let's come together to help those affected most by the COVID-19 global pandemic.