THINK LOCAL: TABLE, DONKEY AND STICK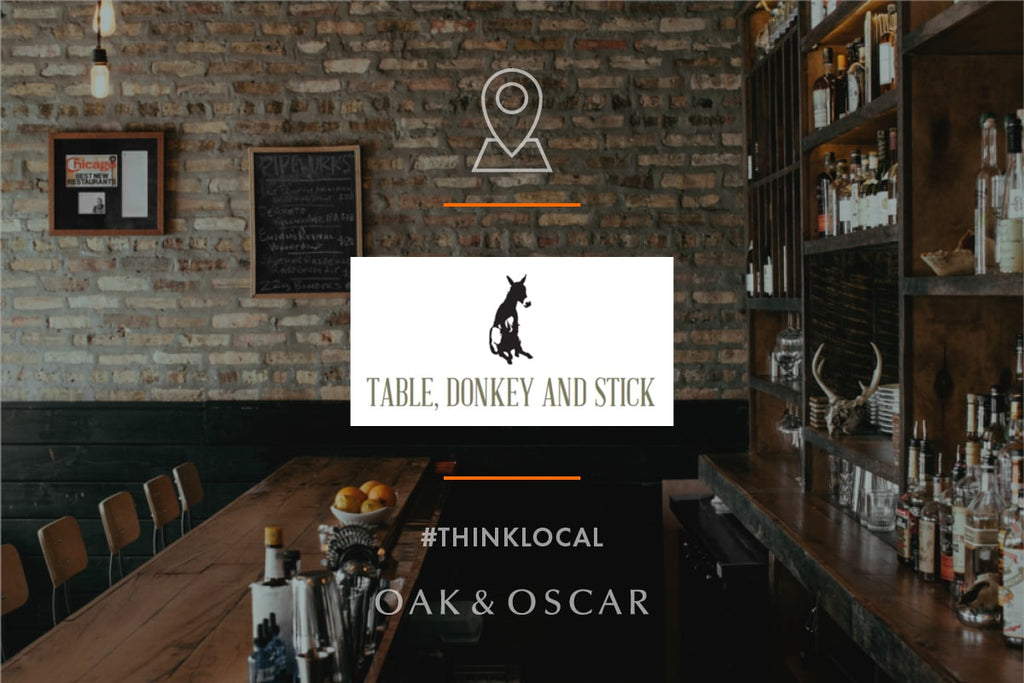 JOHN HATHERLY
CREATIVE DIRECTOR, OAK & OSCAR

Hey, #watchfam. It's John, creative director of Oak & Oscar.

Table, Donkey and Stick is one of those places in Chicago that you feel lucky to have visited the first time you leave. It stamps an imprint on your psyche—the buzz of the patrons; the delicious, local ingredients; the fascinating conversations you inevitably strike up in an atmosphere ripe with creative fellowship. It's places like these that give my life color and our community cultural value. To me, it's priceless. 
It's time to THINK LOCAL. Our community has been at the heart of what we do from the beginning. And they need us now more than ever. Whether it's a gift certificate for calmer times, ordering food in, or keeping your membership at the gym, let's come together now to help those affected most by the COVID-19 global pandemic.