It's Official: The Humboldt 12-hr is retired!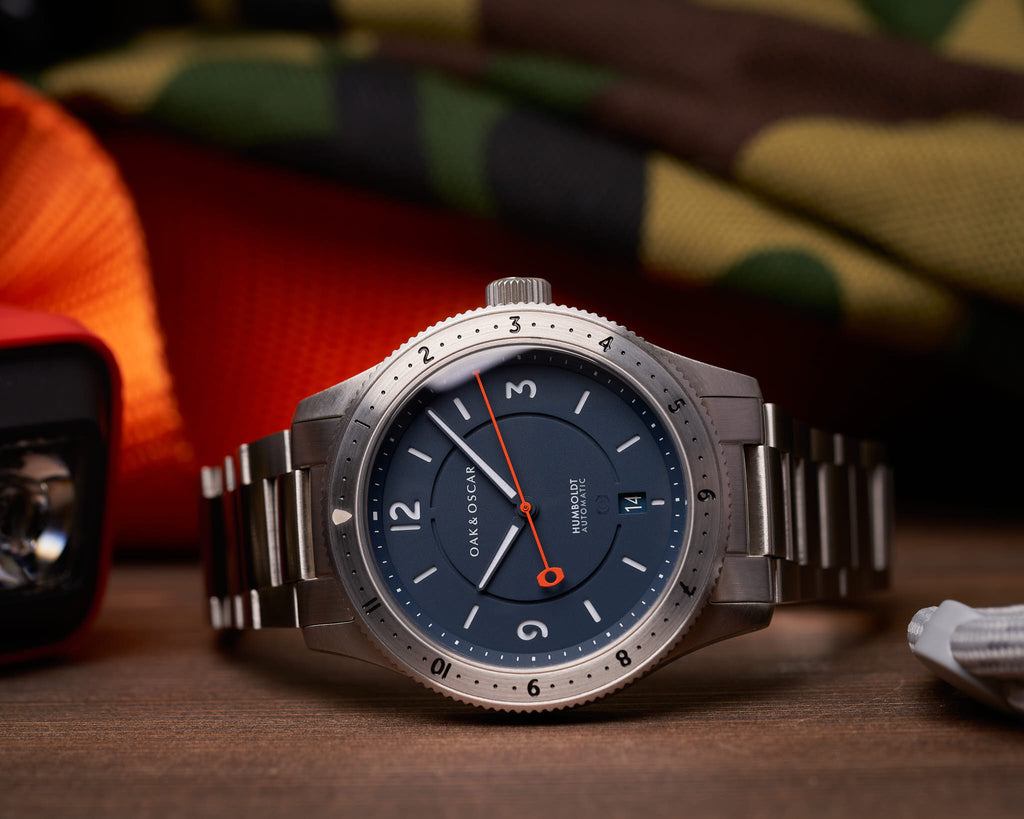 Wow.
The Humboldt 12-hr is officially retired. I mean, there's really nothing more I can say right now but, "wow."
Originally launched in November of 2018, the Humboldt 12-hr was our very first open serial time piece. It's been on my wrist through so much since then: traveling the country meeting new and old Owners alike, hanging out with friends, flying to Switzerland for production check-ins, fly fishing, canoeing through the Boundary Waters and even just hanging out at home with my family.
The Humboldt 12-hr has been on the cover of People magazine, on the wrist of Olympic Gold Medal Winners and hundreds and hundreds of amazing Owners.
It's easily one of our most successful watches ever and it's all because of y'all. Thank you.
And I know the next question you're gonna ask me is, "what's next Chase? How are you going to make the Humboldt 12-hr even better?" Well, we've got some ideas so stay tuned!
Want to share your own story about the Humboldt 12-hr? Shoot me an email! One of the absolute best parts of my "job" (this really doesn't feel like a job half the time...) is hearing from Owners and learning more about all the awesome adventures you're taking our watches on!

Click here to shoot me an email!