Watch Spotting: U.S. Olympic Team Trials - Team Shuster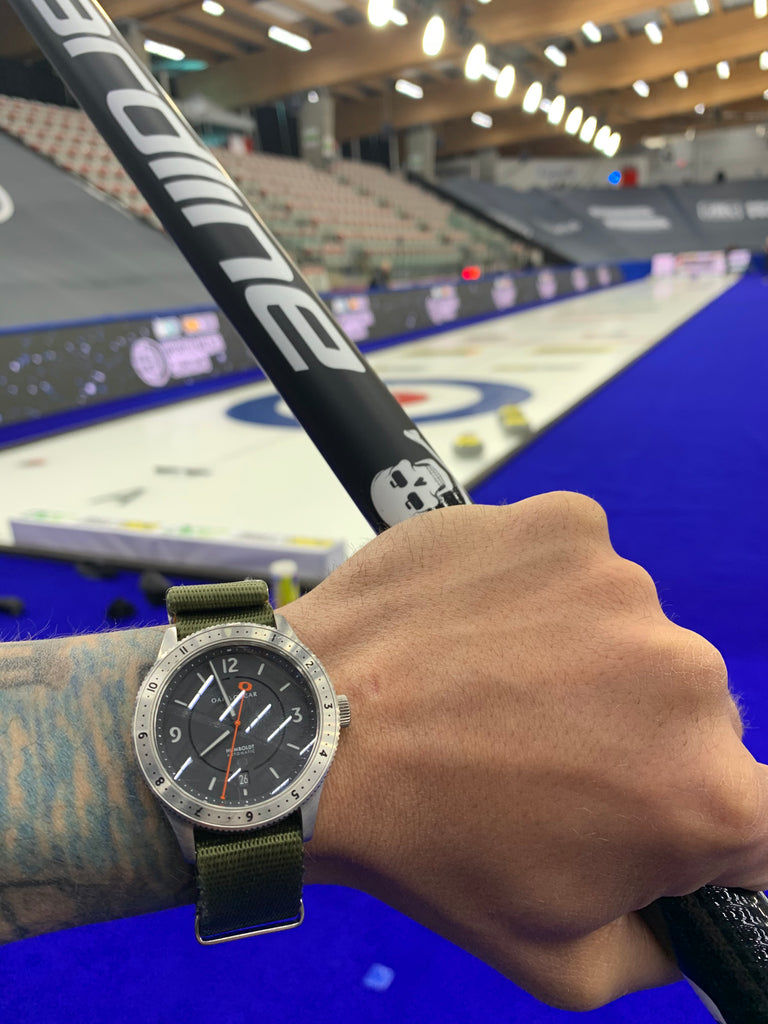 If you've been watching the 2022 U.S. Olympic Team Trials for Curling then you've likely asked yourself, "what watch is Team Shuster wearing while dominating on the ice?"  Well, the eagle-eyed watch lover would see that Team Shuster, currently undefeated 6-0, is wearing our Humboldt 12-hr as they march their way to the 2022 Winter Olympics to defend their title as the best curling team in the world. 
Yes, John Shuster, Matt Hamilton and John Landsteiner are no strangers to the ice. Team Shuster won gold in the 2018 Winter Olympics and honored their coach, Phill Drobnick, with a custom Oak & Oscar Jackson (see an article here...) with a curling stone on the dial and the year of victory!
With a new addition to the team, Chris Plys, they're looking to -sweep- the competition. Please excuse the terrible pun....😂
If you've missed all the action, have no fear, their next match is on November 17th at 7:00pm against Team Dropkin. You can watch this match and all the others via the NBC Sports app or NBC online. 
Let's go Team Shuster!
Click below to learn more about the Humboldt 12-hr.