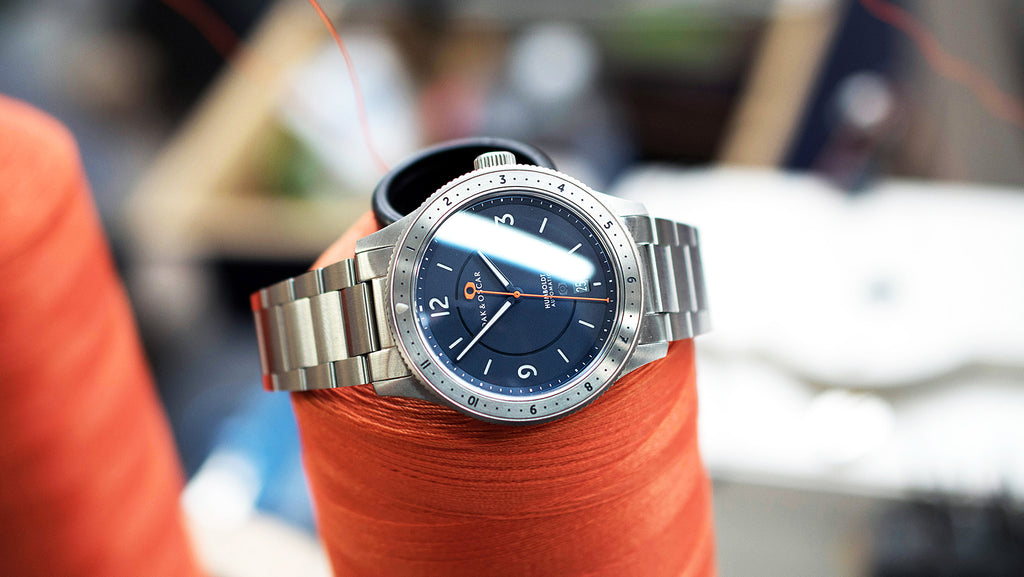 A VISIT TO THE WATCH WALLET FACTORY
We took some time a couple weeks ago to sit down with Tim Tierney, Head of Product at Stock Mfg, to chat about our watch wallets, what makes them special, and of course, to get a great behind-the-scenes look at how they are made.

Each wallet takes over 3 hours to produce and has more than 30 different steps performed by local craftsmen. Add in the months of design, prototyping and material sourcing and you'll see why we're so darn proud of them.

We truly feel that the watch wallets that we produce are a tremendous value in their own right but knowing that they provide you, the Owner, with so much more utility than just another boring watch box is what really motivates us. We love these wallets.

Production and final tweaks are moving along well. We're still on target for the late Spring delivery and will keep you posted as we move further ahead!