The Humboldt: A Beginning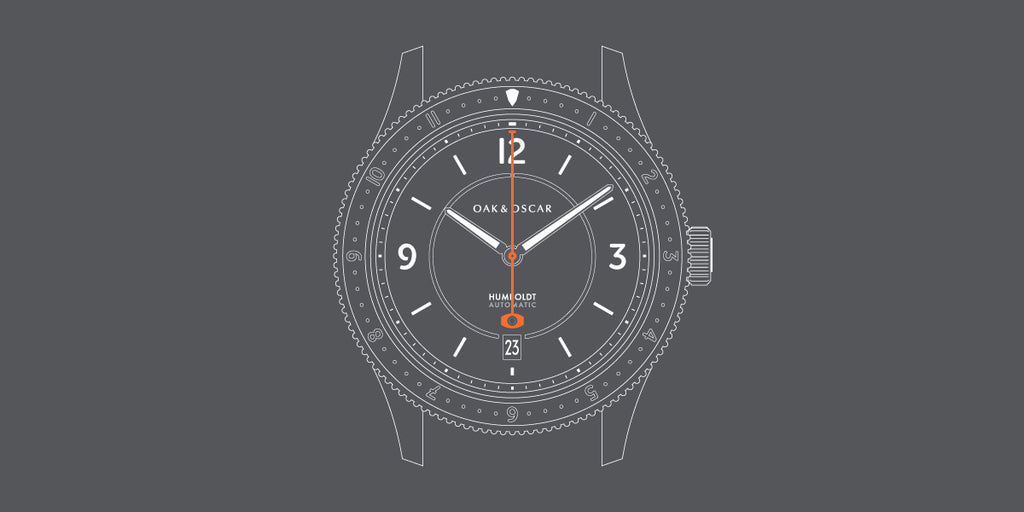 BUILDING THE HUMBOLDT
---
First of all, thank you! We set out almost two years ago to create one of the best wear-it-everyday, go-anywhere types of watches out there. We are truly amazed and honored by the reception of the Humboldt.

Second, as an Owner, we want to give you first access to behind the scenes photos, videos and our thoughts on the Humboldt production. 

In July of 2017, John and I first sat out on our office deck one afternoon with a glass of bourbon in hand to begin chatting about what the next watch should be. We talked about wanting to create a watch that could handle anything: travel, diving, fishing, camping, you name it. We wanted to create a watch that could handle an off-road adventure through Australia just as easily as a run to the grocery store.
That conversation was the beginning of the Humboldt. Through design chats (must-haves, have-nots), rough sketches, and high-level design work, we really started to see the Humboldt take shape.

We love watching ideas come to life and know you do too. That's why we want to take you through the build process of your Humboldt. Over the coming months, we'll provide updates on everything from the production of the watch wallets to the fine-tuning of the movements. We're excited to share the journey with you.