A Conversation With Our Production Team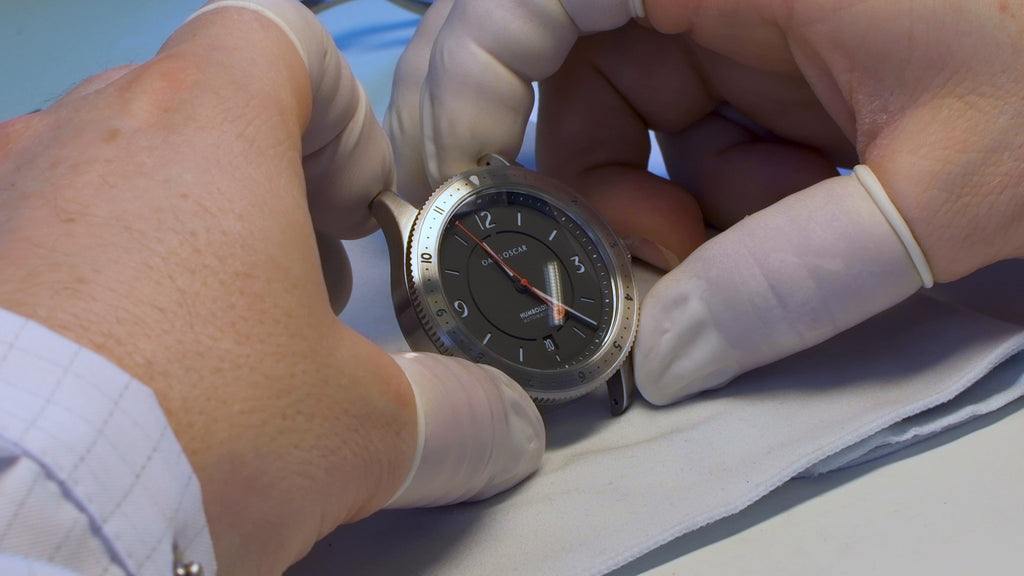 "High quality in a timepiece is shown in the details."
— Vincent Bourquin, Director of Research & Development, The Walca Group
GOOD PEOPLE MAKE GREAT PRODUCTS
One of our core beliefs is that good people make great products. So we thought you should meet a few of the people helping to craft our newest timepiece — the Humboldt.
During our latest trip to Switzerland, we sat down with Yann and Vincent, our production leads for the Humboldt, to discuss their approach to producing well-built timepieces in the heart of Switzerland's watchmaking valley, and to get a behind-the-scenes look at what it takes to make the Humboldt. 
In addition to the daily emails, phone calls, and texts; every Thursday morning we get into the office early for a video chat with the team in Switzerland to talk design, prototyping, production, the weather, how the kids are doing, you name it. Seeing everyone's faces helps us stay better connected and build personal relationships that facilitate the sharing of ideas. Watchmaking is a collaborative process, and we're honored to have such a great group of talented people working together to build the Humboldt.
MEET YANN & VINCENT
YANN — Humboldt Production Manager
Yann is currently the Production Manager for the Humboldt. With over 20 years in the watchmaking industry overseeing production for some of the best brands in the world, Yann brings an efficient, disciplined approach to manufacturing watches.


VINCENT — Director of Research & Development
Vincent is the Director of Research & Development at The Walca Group, our production partner located in Biel/Bienne, Switzerland. Vincent joined The Walca Group with over 28 years of experience developing new technologies for some of the finest watch companies in the world. 
With a rugged 40mm case, a Swiss-powered automatic movement, 20ATM of water resistance, and an external, rotating 12-hour bezel, see why the Humboldt is
built to discover
.
Shop the Humboldt
.