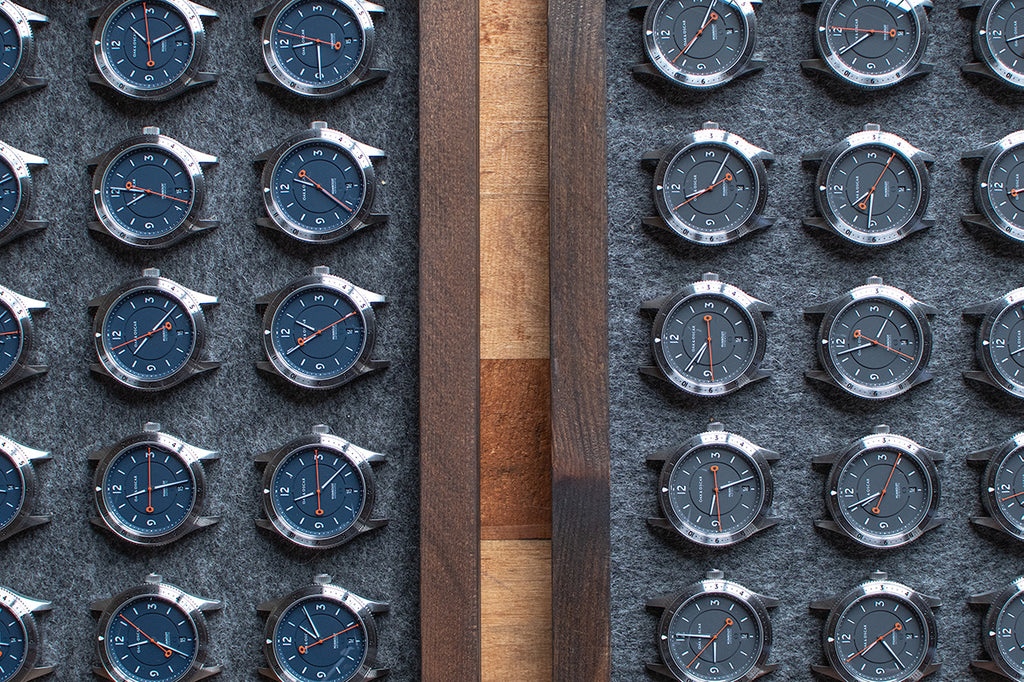 Shipping Continues
---
Chase just got back from Switzerland where he spent the past week checking in on assembly and quality control. It's an impressive process and always great to see in person!

Preorders of the Humboldt began shipping in mid-July and we appreciate your patience as we continue to fulfill orders as quickly and responsibly as possible over the next few weeks.

We are incredibly grateful for everyone's love for the Humboldt and can't wait to get it on your wrist!

Reminder: When your watch is ready, you will receive an email from us to either confirm your shipping address or to schedule a pickup at the HQ in Chicago.