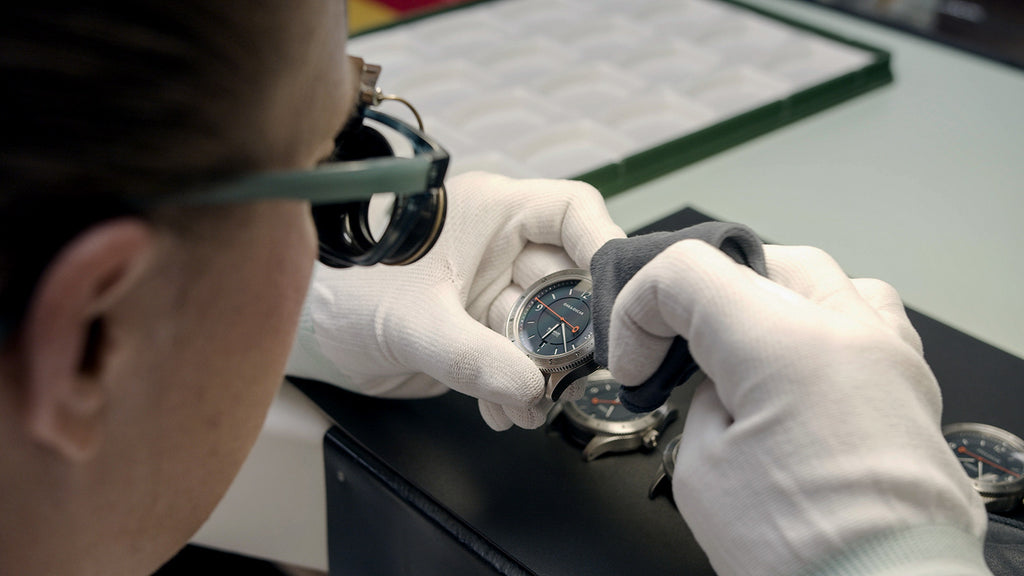 GREAT NEWS FROM SWITZERLAND
---
Great news everyone, the Humboldt assembly officially started last week with the team in Switzerland.

We expect the first round of Humboldts to arrive at the Chicago HQ late next week. Once they arrive, we will finish the assembly, send them through the final rounds of quality control, and then prep them for shipping. We will assemble and ship in batches over the next several weeks and will contact you when your watch is ready to head home.

We will send another email out in the very near future with more details. Until then, thank you so much for being such amazing Owners; we truly cannot wait to get the Humboldt on your wrist!