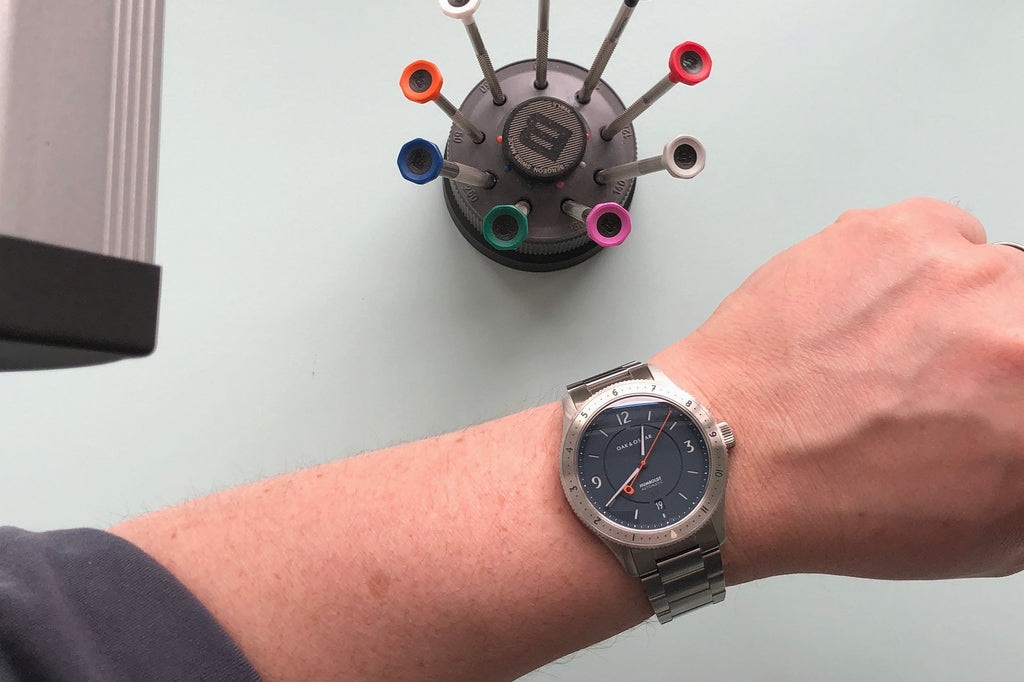 Hey everyone! 

We met with our production team earlier in the week to discuss all things Humboldt - production is going well and things are on track. We were, however, presented with a proposed tweak to the Humboldt bezel. This simple modification of an internal component will make the bezel action that much better. We like better. A lot.

We had to make a tough decision. Making this update would push the start of deliveries by a few weeks. John and I took a few days to think it over and have decided to move forward with the improved bezel technology. Our aim is to design and manufacture the best watches we can. Given the scenario, we believe delivering a higher quality watch with a short delay is the best path to making a watch you are proud to wear for years to come. In fact, Logan Baker, Editor at WatchTime Magazine, wrote this after checking out the updated Humboldt bezel in person:
"We got to see the @oakandoscar Humboldt in the metal for the first time today and it's as nice as it looks. The bezel action is straight-up some of the nicest we've seen this year."
— Logan Baker, Editor, WatchTime Magazine
We believe that details will always make the design, and look forward to you experiencing the action of the bezel yourself. We'd originally projected to begin shipping in late Spring (i.e. June) but now expect to start deliveries a few weeks later in mid-July. We hope you'll understand why we've decided to move forward with this upgrade.

In different news, we've been able to capture some great video and photos of various production components - stay tuned for a new update and video to come in the next couple of weeks!