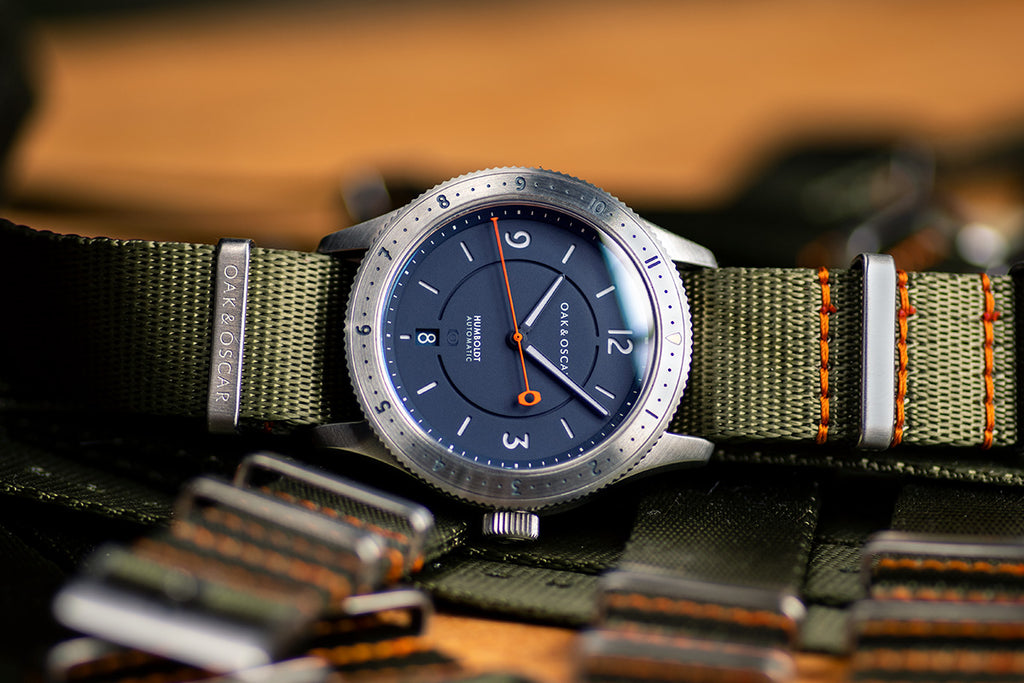 COMFORT & DURABILITY
---
We love these new nylon straps. They're soft, strong and look darn good on the Humboldt! We designed these straps with orange stitching and of course "Oak & Oscar" on the keeper. The Olive Drab fabric is a classic color that just screams adventure.

In other news, John and I are headed to Switzerland next week. We're spending a few days in Biel-Bienne with our manufacturing team going over status, plans and strategies to keep everything moving in the right direction.

After that, we're off to Basel for a few days of meetings with suppliers, journalists, and fellow watch lovers at Baselworld. Make sure to check us out on Instagram to see what we're up to and follow us around the fair!

We're honored to have you all as Owners and hope you've enjoyed following the progress of us building your Humboldt! We're still on track for a late Spring delivery - June can't come fast enough!