IN THE NEWS: Fratello's Favorites Includes Humboldt GMT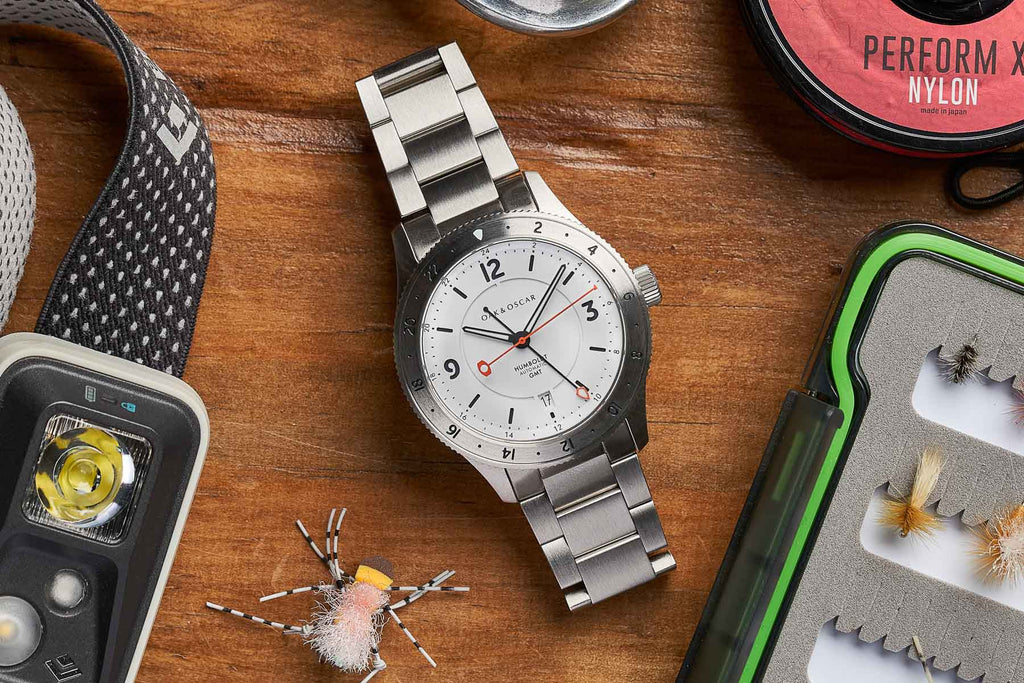 The Humboldt GMT capped off it's release year with yet another media mention calling it one of the best sub €2,500 watches released in 2022. 
"For the last year and a half or so, as my collection has matured and rounded out, I have found more enjoyment and excitement for watch releases in the "entry-level luxury" space. Watches between €1,000 and €2,500 increase the refinement from a true entry-level timepiece, but they also leave some money in your wallet."
Mentioned amongst brands like Seiko, Zodiac, Oris, and Hamilton, Oak & Oscar's Humboldt GMT was prized for its 24-hour steel bezel, toolless micro-adjust clasp, comfortability, as well as price. 
"The romanticism behind the GMT watch is not lost on me. Developed for jet-age pilots to keep track of time as they traveled across the globe, this complication is extremely useful. Most of us, however, don't possess a daily need to keep track of multiple time zones, but we welcome the addition of a fourth hand. The Oak & Oscar Humboldt GMT is an update for the brand, but it takes this watch to the next level."
This story, published December 21, completes an incredible year for the Humboldt GMT. In 2022, we saw this watch featured across news outlets like Hodinkee, Watch Clicker, Watch Crunch, and more since release in March 2022. 
Fratello Watches is a watch content media outlet based in The Netherlands founded in 2004. Read the full story HERE.
Shop the Humboldt GMT