In The News: Hodinkee Summer Watch by Logan Baker!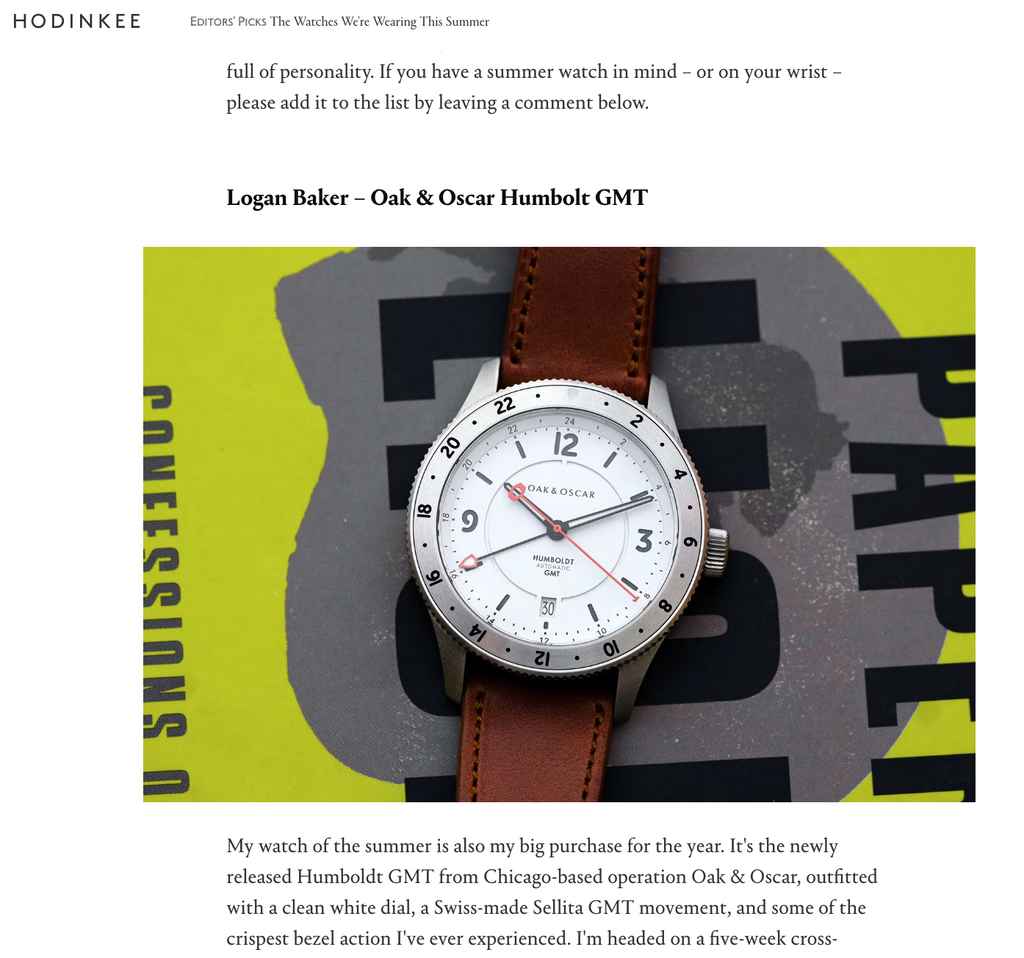 Two major surprises happened over the last few months. 
The first was seeing Logan's name pop up in an order for a new Humboldt GMT. I've known Logan for years and have watched him grow both as a friend and a journalist in the watch industry. I first met him when he was writing for Watch Time, saw him take on a new role on the commercial side at Hodinkee and now as a big time editor on the journalism side at Hodinkee. 
So, what was the second surprise? Having the Humboldt GMT listed, front row and center, on Hodinkee's list of summer watches most worn by employees. 
What. An. Honor! Thank you so much Logan—that really means a lot to all of us here at Oak & Oscar and especially me (Chase). 
My favorite part, "outfitted with a clean white dial, a Swiss-made Sellita GMT movement, and some of the crispest bezel action I've ever experienced."
The "crispest bezel action I've ever experienced." We're all proud of that one over here at Oak & Oscar 'cause we worked hard to get that bezel just right!
Want to read what the rest of the Hodinkee staff are wearing? Check out the link below!