In The News: Listed As One of the Best Watches of October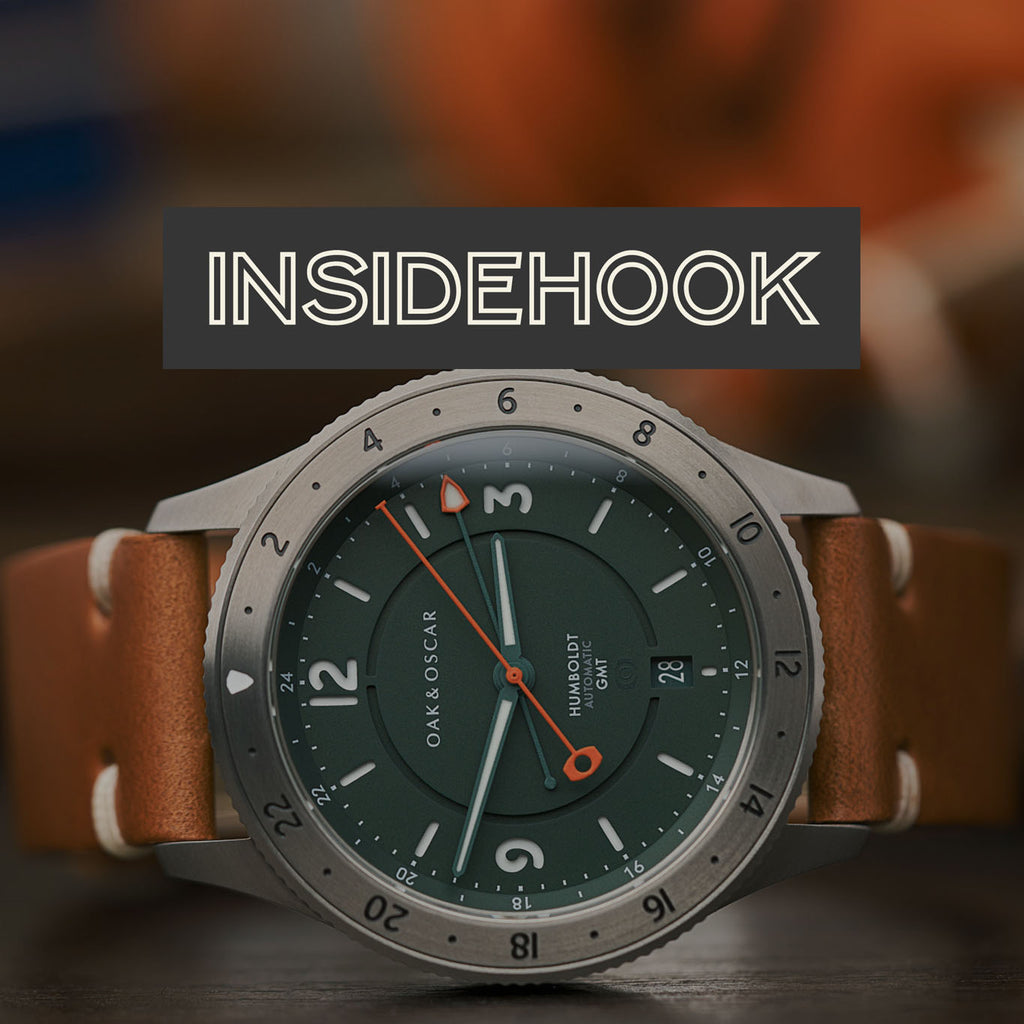 Our friend Oren Hartov over at InsideHook creates a monthly round up of the best watches and watch releases of the past month and we're honored that our new Humboldt GMT Titanium was listed for the month of October! 
Oren notes that, "...few deliver the value that Chicago-based Oak & Oscar does in its unique tool watches." and he's not wrong! 
Oren has an eye for good design and we greatly appreciate his shout out. Did you know that he also featured us as one of the best "Microbrands" just a few months back? While we may prefer the term "independent brand" we always love being including! 
Interested in checking out the other brands on the list? Check out the article here!
Want to purchase a Humboldt GMT Titanium? Click here!