Inside Hook Features Oak & Oscar as Excellent Microbrand Watch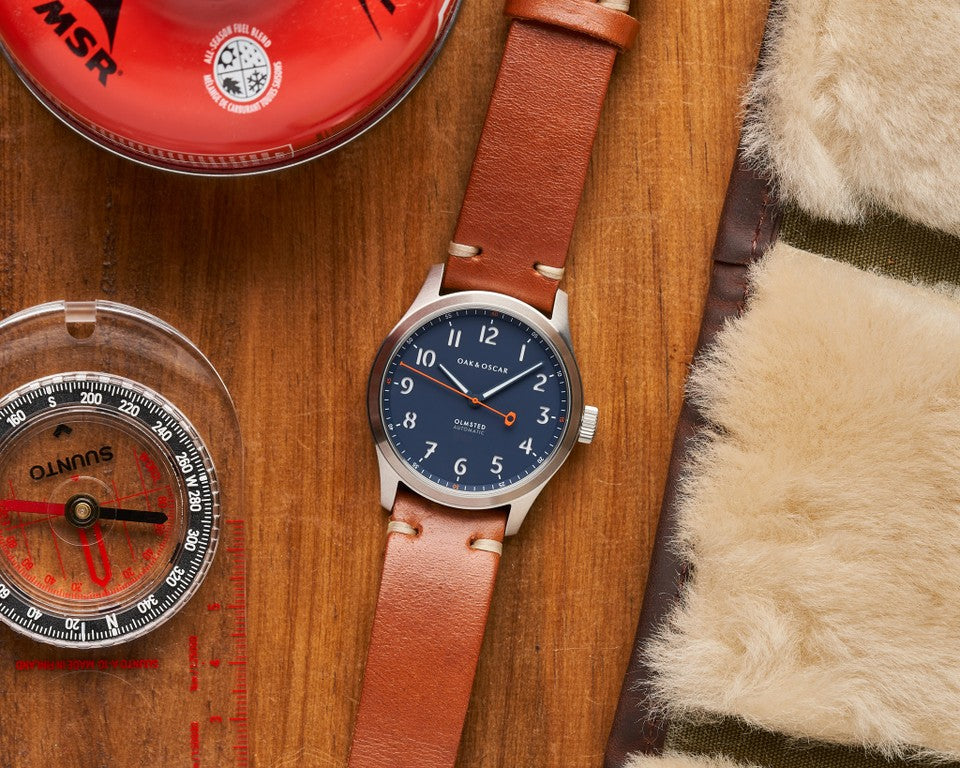 While we prefer the term "Independent Watch brand," Oak & Oscar is frequently referred to as a Microbrand in the American watch space. Honestly, as long as we're being mentioned for the quality, uniqueness, and timelessness of our watches, you won't hear us complaining.
So of course we were ecstatic to included as one of The Best Microbrand Watches from InsideHook, an online publication that features "short, digestible takes on the most relevant topics of the day."
What is a Watch Microbrand?
According to the article, "a microbrand is a small watch company, generally staffed by just a single founder or a small team, that often operates on a direct-to-consumer business model — although many have since begun distributing their wares through the likes of Worn & Wound's WindUp Watch Shop, or even in select stores."

Oak & Oscar, founded in 2015 by Chase Fancher, fits into this description. Our watches are made with the finest swiss movements, and our team is as lean as it is effective. We operate on a direct-to-consumer model, mostly online with occasional appearances at events like Windup Chicago this year. And mostly, we make the watches we want to wear — timepieces that are rugged in build, robust in functionality, and refined in design.

Then, we might even say we've exceed that description. By having an in-house watchmaker for more than three years we're ensuring that our Owners receive the highest quality service with their Oak & Oscar watch while opening the opportunity to do some really cool things — whether it be machining parts in house, releasing experimental watches or hosting horology classes.
Here's what writer Oren Hartov has to say about Oak & Oscar:
"Much like anOrdain and Monta, Oak & Oscar builds more premium watches that straddle the line between microbrand-esque affordability and big-brand quality. Company founder Chase Fancher has a clear eye for straightforward, attractive, utilitarian designs that will stand the test of time; priced between $1,500-$2,500, Oak & Oscar's wares currently include a GMT and a time-only or time-and-date field watch, but have also included a beautiful chronograph in the past. Keep an eye on this space for watches that are sure to become future classics."

We're honored to be included amongst other brands that are doing some really interesting things:
Inside Hook is an "expert-built guide to the things that matter most for anyone looking to nurture a meaningful, ongoing connection to the worlds of culture, wellness and leisure," according to their website.
Read the full story here:
https://www.insidehook.com/article/watches/guide-excellent-watch-microbrands