IN THE NEWS: Worn & Wound reviews the new Humboldt GMT Titanium!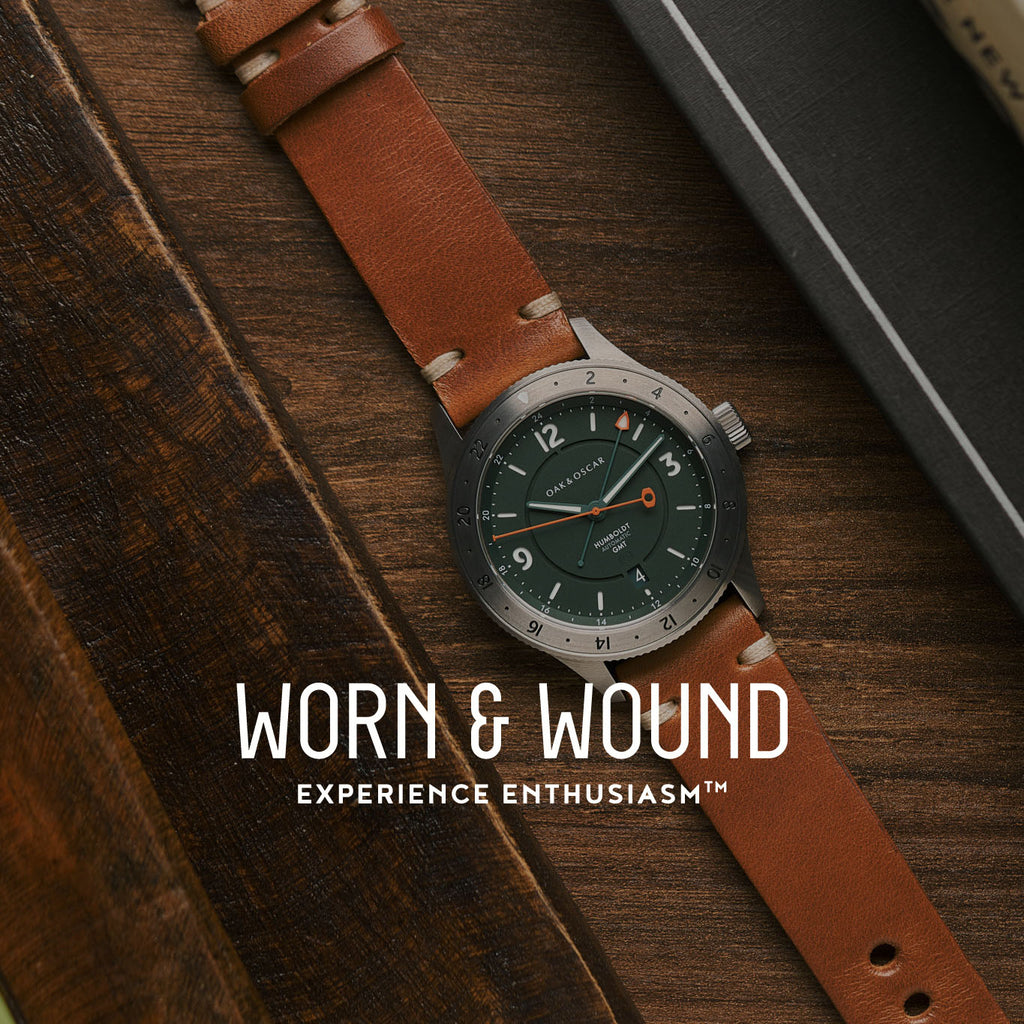 Zach Kazan, of Worn & Wound, spent some time with our latest release, the Humboldt GMT Titanium, and recently wrote about it for their website. He said that, "It's immediately recognizable as an Oak & Oscar..." and continued to comment on how we're "...expanding the idea of what an Oak & Oscar watch should be." 
Zach noted that the new, lightweight grade 5 titanium case "immediately makes the watch sportier based on the ease of wear alone." Add to that the new rubber strap that it's paired with and you've got a real winner. 
Speaking of which...the new rubber strap was a real highlight for Zach. 
"A lot of thought went into the strap, and in my limited time with it at Windup, I found it to be very comfortable indeed, thanks in large part to the ventilation channels and subtle taper from the lugs to the clasp. It's soft, pliable, and just plain comfortable to wear"
I remember when he first picked up the Humboldt GMT Titanium at our booth he remarked how nice and light it was—but not too light! And he's absolutely right! The Humboldt GMT Titanium retains the anti-shock and anti-mag features on the inside of the case which helps it retain a nice, balanced weight. It is a tool watch after all! 
Want to purchase the new Humboldt GMT Titanium? Click here!