WELCOME: Operations Manager Greg Trotter!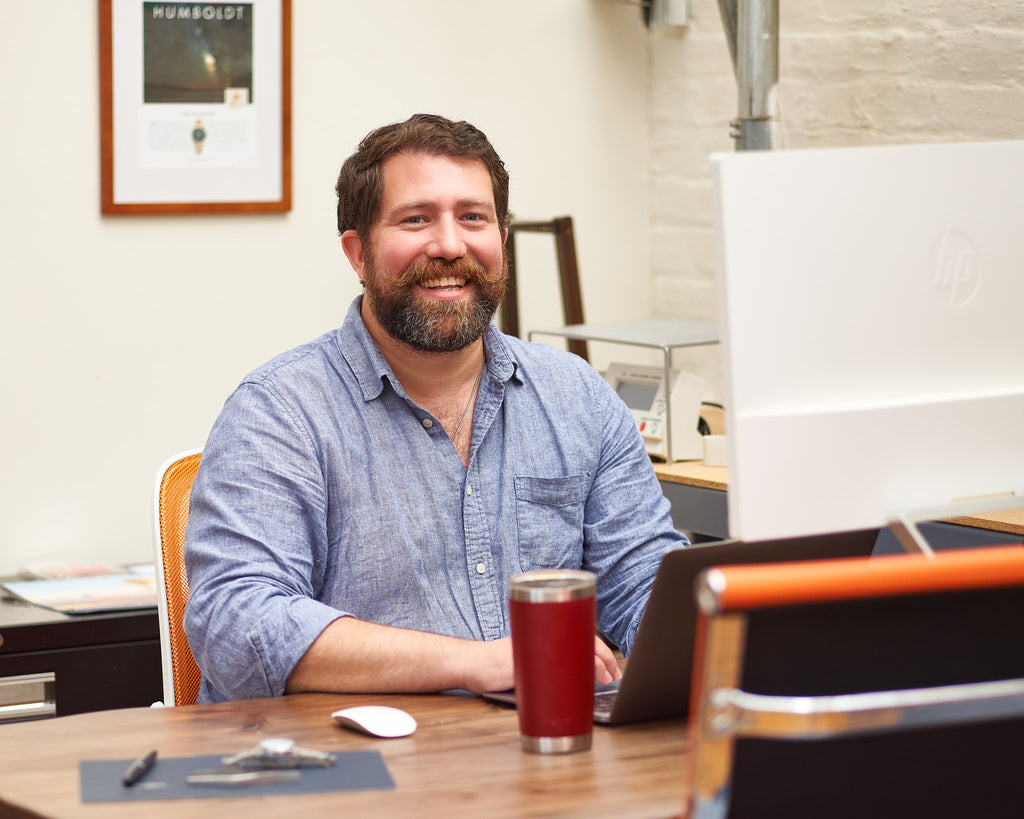 If you visited our booth during Windup Chicago, you probably saw a new face behind the table with Chase and Nathan. And I bet you couldn't tell it was his very first week with the company. Talk about trial by fire. 
We're excited to welcome Greg Trotter as Oak & Oscar's new Operations Manager! 
Greg comes to Oak & Oscar HQ from South Carolina where he was a philosophy professor (that's right, he has his PhD in philosophy). He decided to take a departure from philosophy to try his hand at horology. Plus, the opportunity to return to Chicago, where you can "...get the trifecta of tall buildings, a beautiful lakeshore, and late night taco joints." 
He always had an eye for clocks and watches, as some of his earliest memories were of the "imposing grandfather clock" in his grandmother's home, as well as his dad's Seiko that lived on his wrist. An interest in watches persisted through undergrad and post-graduate work and now he's taking the chance to put rubber to the road. 
Greg said he's had his eye on Oak & Oscar for a while. Drawn to the sense of community and quality, American craftsmanship, he — on a whim — reached out to Oak & Oscar Founder Chase and the rest is history. 
As Operations Manager, Greg will be a wearer of many hats including planning events, fulfilling and shipping orders, and contributing content for our social media and blog. 
When he's not at HQ, Greg can usually be found on his porch with his pooch and a cold beer in hand while either learning more about the watch industry or picking which Alfred Hitchcock film he'll watch with his wife later that evening.