FROM THE BENCH: Watchmaking Requires DIY Ingenuity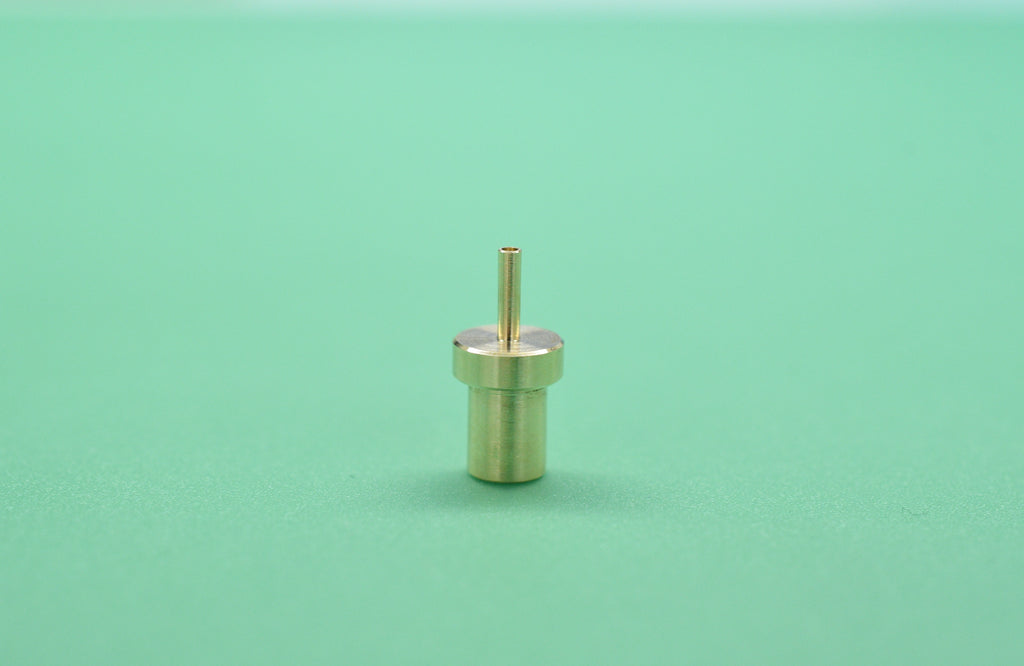 Sometimes a watchmaker needs to make their own tools. You can't always order the tool that you need, and even if you
can
, it will probably be expensive and only stocked in Switzerland. A recent repair to a Sandford required me to machine one from scratch.
This is called an
"anvil"
or
"stump,"
depending on your translation. It's the bottom component of a tooling kit to adjust and install/reinstall jewels in a movement.
Jewels are made of synthetic ruby and are generally friction-fit into brass plates and bridges.
The jewels are always exactly 0.01 mm wider in diameter than the hole in the brass—this allows them to fit snugly into the metal, but brass is soft enough that the rubies can be smoothly moved to adjust endshakes
(the
amount that a wheel can move up and down) or to replace a jewel if it breaks.
Watchmakers use a specialized jeweling tool for anything involving jewel adjustment or replacement. The tool is made up of three main parts: a cast iron fixture with a micrometric adjuster, a pusher that fits into the adjustment arm, and an anvil that must be perfectly centered and square to the pusher. Together, the anvil supports the plate or bridge while the pusher presses squarely on the jewel to move it.
Choosing a pusher is easy—just find the one closest
(but
slightly smaller) than the jewel to be adjusted. Anvils are more complicated, as they must support the brass around the jewel to avoid bending anything, and sometimes the jewel settings are in weird places. Various sizes and shapes exist, but some jewels have unique needs.
In this case, the jewel setting is more of a prong fit than a friction fit,
and
the setting is very thin and near a bunch of ledges in the mainplate. In order to avoid bending the prongs, I needed to fully support the setting while also making the tool small enough to fit flush to the mainplate itself.
Luckily, we have a marvelous toolmaker's lathe in the shop for just this kind of thing. This is my personal Derbyshire Elect lathe from the mid 1950's; I'll write a whole post about it later. 
The important thing is that it's precise enough to cut the part that I need.
The finished piece fits perfectly into the jeweling tool, allowing me to reinstall a loose jewel. It only took a few minutes to machine and it was made from scrap brass in my toolbox, so it was practically free; anvils aren't usually sold individually, but a full
"deluxe"
set of pushers and anvils from Switzerland costs over $1,000!
This won't be the last tool I make, and it will get plenty of use. An Owner asked how often a watchmaker makes their own tools, and my answer is simply
"as
often as they can."