SOLD OUT - Jackson Big Eye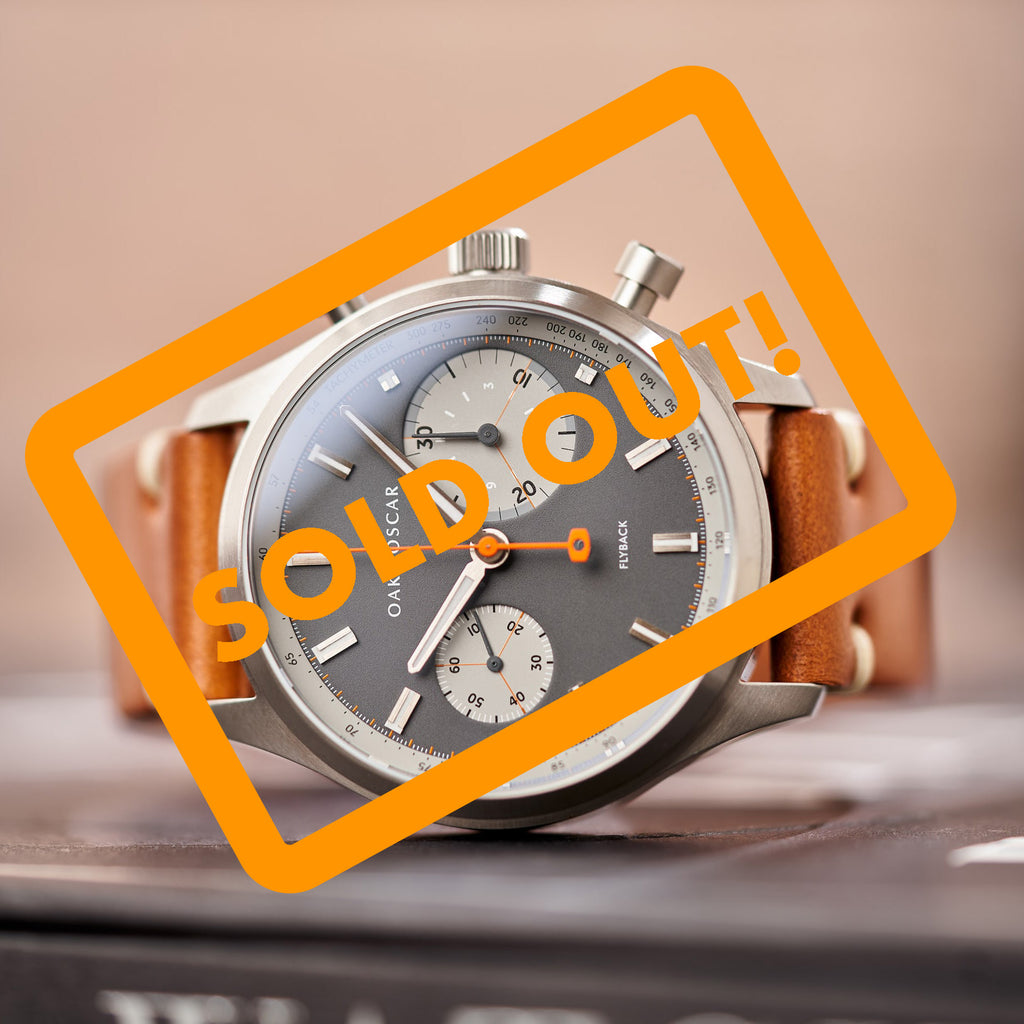 Whoa. 
That might be a new record for us. We sold all 50 of the Jackson Big Eyes by 10:09am central time. That's just nine minutes after the public launch. 
A huge thank you to everyone for the amazing support and interest in what we're doing here at Oak & Oscar. The Jackson Big Eye is a special watch to me for various reasons and is even more so now! 
I've especially enjoyed and appreciated all the great emails, texts and DMs from folks. The #watchfam is amazing! 
Also a huge a thank you to everyone who covered the launch. Below you'll find a list of links and my favorite quotes: 
"All this is dressed in the very American classic Oak & Oscar design language that is direct, practical, and not without a surprise or two to be discovered."
"This is a very handsome watch that only reveals more little details to enjoy the closer you look."
"Like all of Oak & Oscar's creations, the Jackson Big Eye is meticulously detailed, made in limited supply, and more than ready for everyday wear."
"...the Big Eye layout is perhaps even more casual and sporty than the original Jackson..."
 "...the Jackson Big Eye is a strong example of Oak & Oscar's core competency for balanced design, fine details, and thoughtful packaging..."
"As a follow-up to the successful Jackson, Oak & Oscar's Big Eye iteration looks great, and packs an entirely useful and enthusiast-spec chronograph function..."
"Here's a nice surprise that won't last long. The Oak & Oscar Jackson Big Eye Chronograph brings back a popular model from the Chicago-based brand with some thoughtful tweaks."
"I really like what Chase and his small team have done at Oak & Oscar. The result of his overall work is a brand with a tight following that brings well-thought-out releases with the right frequency. The Jackson Big Eye Chronograph looks great and reminds us that in the watch world, small changes can make a big difference."
"...I'm guessing that these 50 pieces won't last long at all." 
Michael Stockton was right about that last one....!!!
Thanks again to everyone out there. You guys are amazing. Now, it's time to finish assembly and get them shipped out!! First batch will start going out tomorrow. Woohoo!!!