Make Plans: Hands-on Watchmaking w/ HSNY at the HQ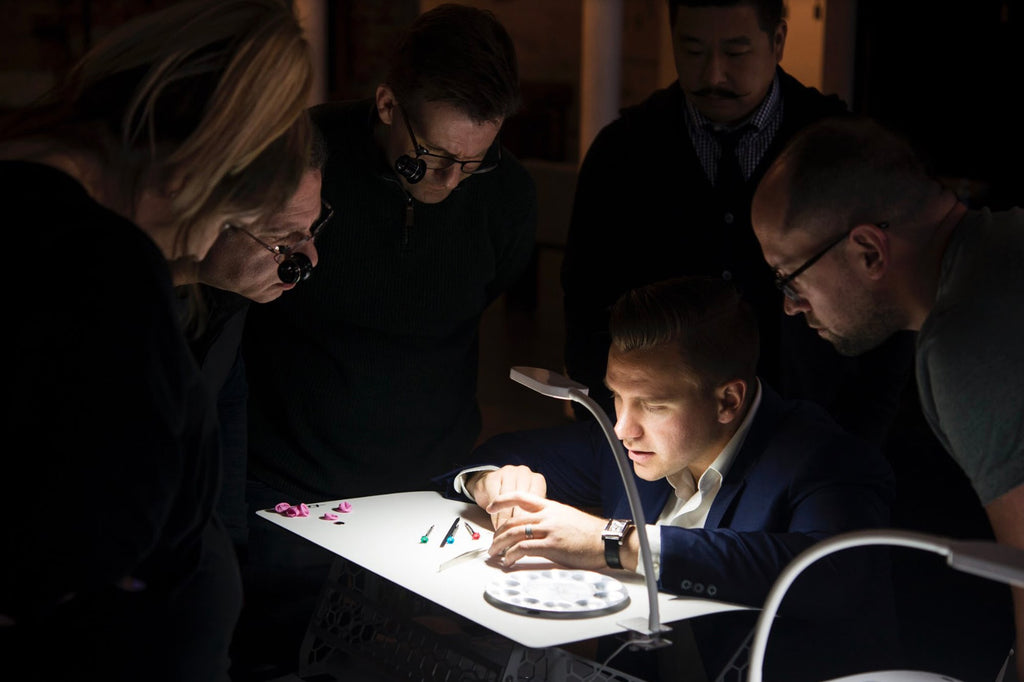 Class is back 
in
 session.
WATCHMAKING WITH HSNY

OAK & OSCAR HQ, CHICAGO, IL
FEBRUARY 8-9, 2020
Remember those essays with all the red markings you got back from your high school teacher? Or that architecture major that prevented you from having friends outside the studio in college? This is nothing like that, we promise! 

Join Steve Eagle, the Director of Education, and Vincent Robert, Director of Traveling Education for the Horological Society of New York (HSNY), and learn the fundamentals of what makes your watch tick with a hands-on course taught by professional watchmakers at our HQ in Chicago, IL.

Tailored for the watch enthusiast, professional watchmakers guide you through their hands-on instruction as students disassemble and reassemble a mechanical watch movement–studying the gear train, winding and setting mechanisms, and escapement.

One of the absolute best events of the year, this our fourth annual installment of classes at our HQ. Classes typically sell out quickly every year so make sure to register soon. See you there!