IN THE NEWS: Our first YouTube Review!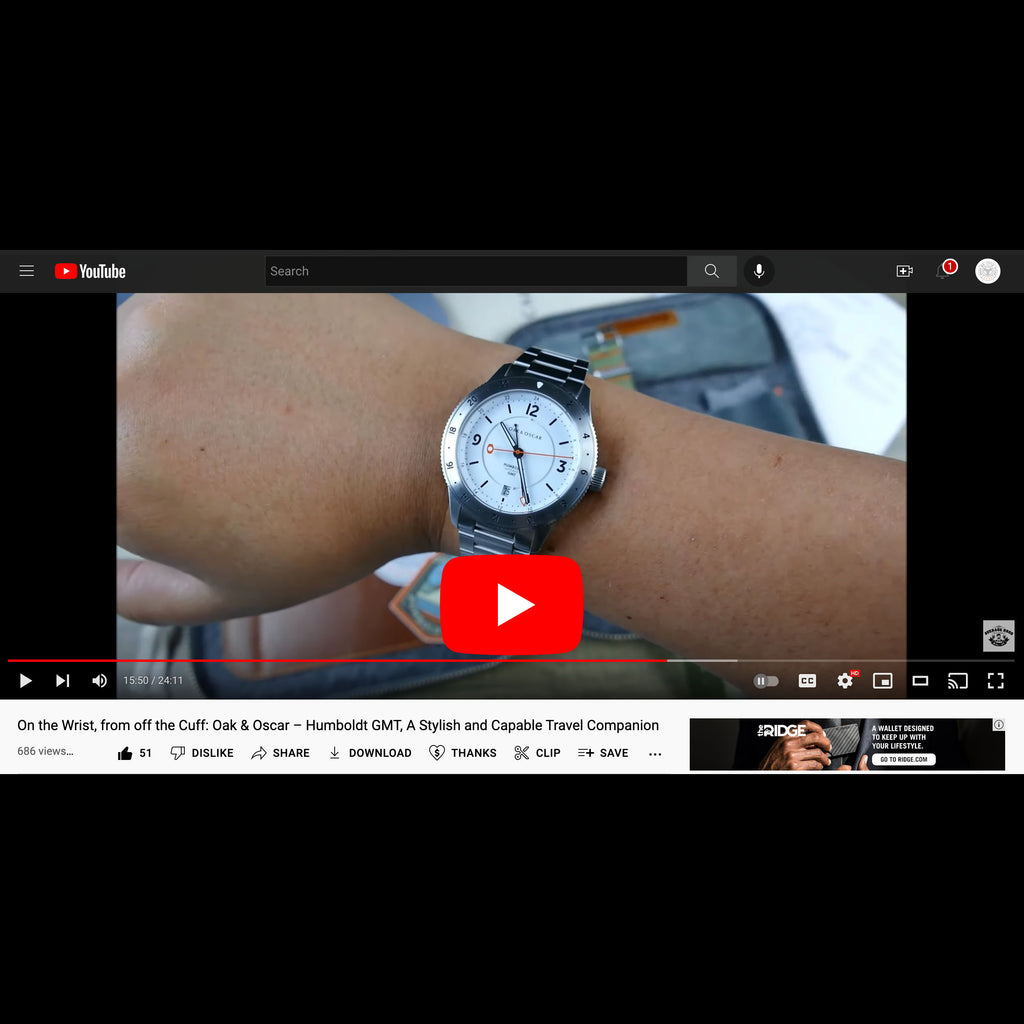 ...and it's a great one! We loaned Mark, founder of the Average Bros YouTube channel, a white dial Humboldt GMT for a few weeks. He's been a friend of the brand for several years now—in fact, you may have seen our blog post from a few months back when we chatted with him during the San Francisco Windup.
It's always a pleasure to chat with him and it was an honor to see his full review of the white dial Humboldt GMT. I think my favorite quote from the video is this one:
"The bottom line...this watch isn't trying to be a more affordable version of an existing product. It's just meant to be the very best version of an original vision from a brand that really oozes quality and thoughtful design in a way that feels completely natural, unforced or strategic. The Humboldt GMT is a genuine tool watch designed and built by a small group of some of the most genuine down to earth enthusiasts in the business..."
Watch the video below to check out what else Mark has to say about the Humboldt GMT and why he loves it! Thanks Mark!