IN THE NEWS: What watch is Ben Napier wearing in the T-Mobile ad?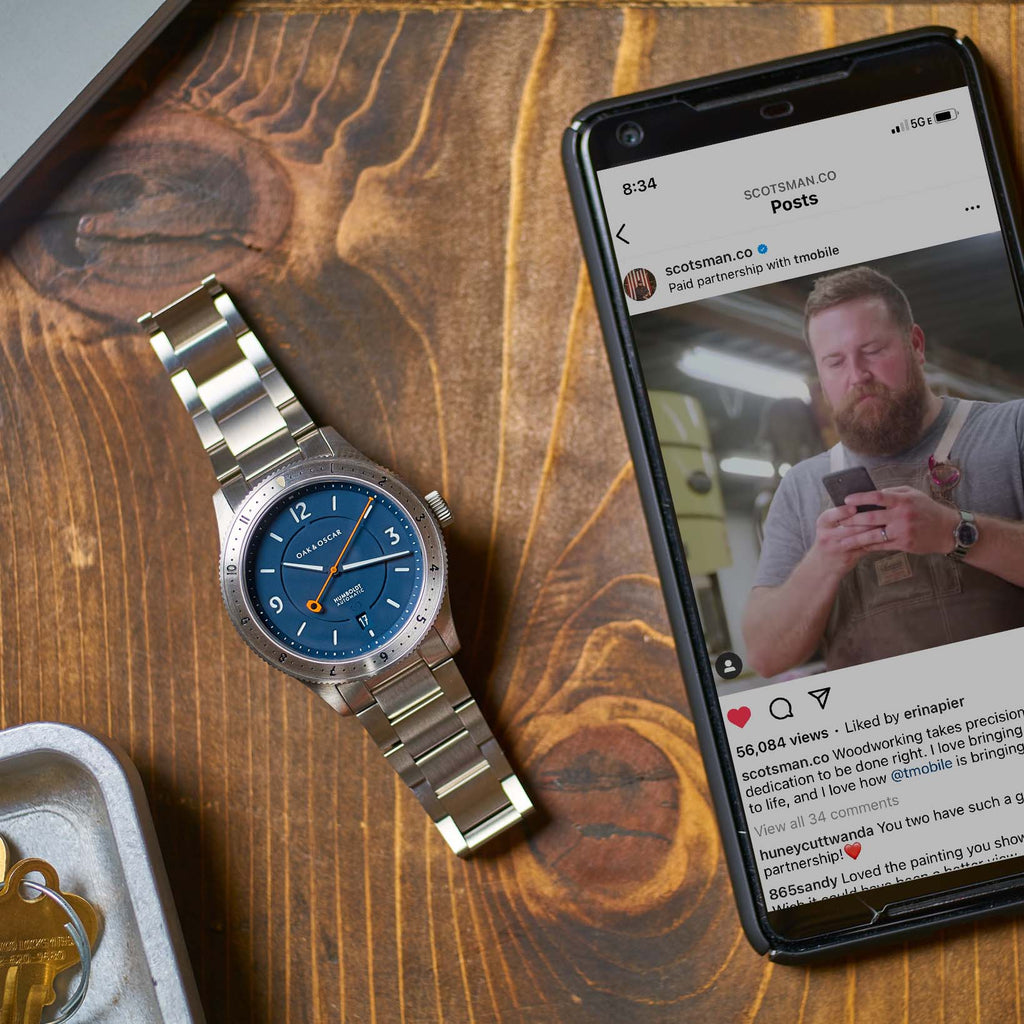 You might be asking yourself that exact question, "What watch is Ben Napier wearing in the T-Mobile ad?" and I've got great news for you....
Ben Napier, star of HGTV's hit show, Home Town, is wearing his navy Humboldt! It was quite a surprise for me to see our Humboldt on his wrist during the T-Mobile ad. The commercial, which I first saw on Ben's instagram feed (maybe one day the Superbowl!?! 😂) talks about the importance of good communication and it's benefits for small towns, business and helping grow communities. 
Here's what Ben had to say:
"Woodworking takes precision & dedication to be done right. I love bringing my ideas to life, and I love how @tmobile is bringing strong service to little towns that need it so we can keep building and sharing it with the world. #TMobilePartner"
Ben Napier has been a long friend to the brand and an Owner of both a Jackson Chronograph and the Humboldt. We're honored to have some of the coolest watch Owners out there—good people making great products. In Ben's case, better communities through better homes.
Want to copy Ben's style? Shop the Humboldt via this link! You'll have to supply your own flannel and beard though....