IN THE NEWS: ABTW FEATURES THE OLMSTED MATTE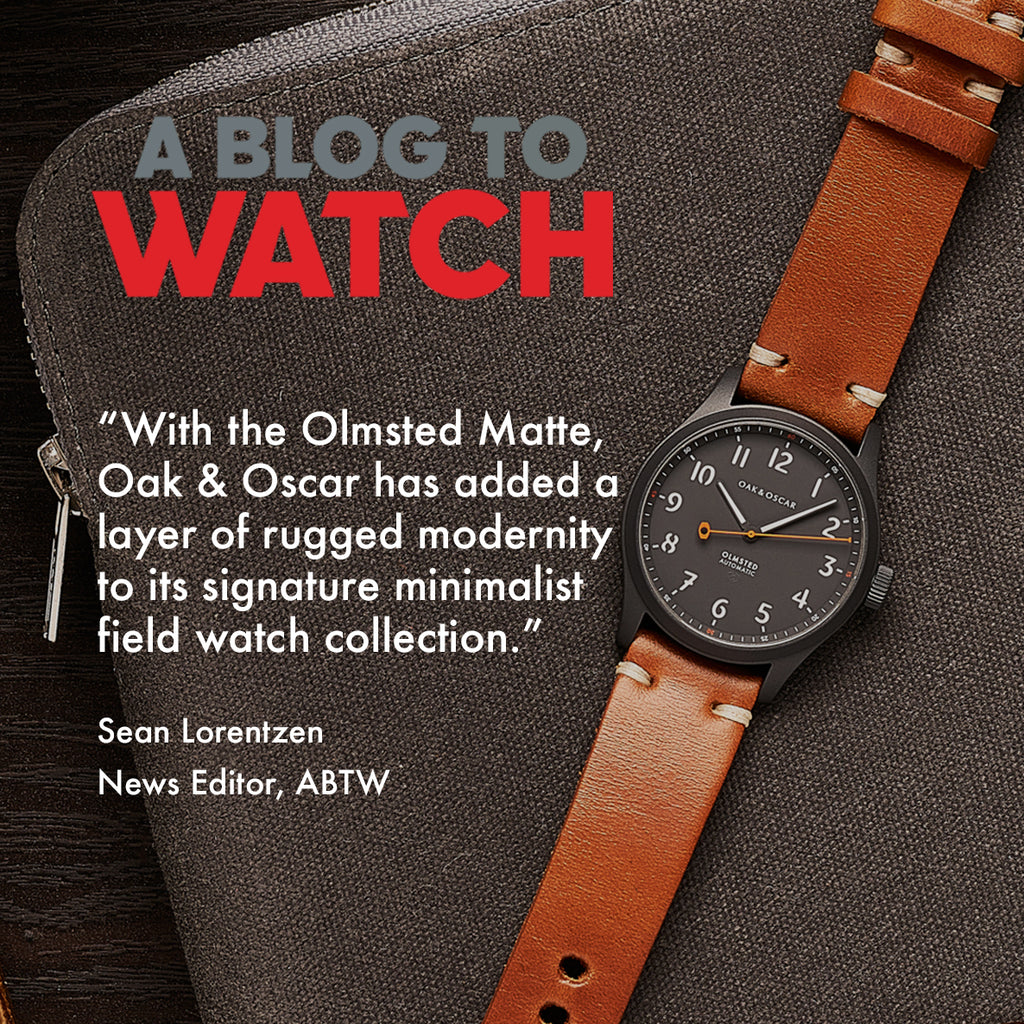 It's always a pleasure to have to a site like A Blog To Watch cover the release of a new watch. It's an honor to hear Sean's initial thoughts and take on our Olmsted Matte. 
Here are a couple of my favorite excerpts from the article:
"The new Oak & Oscar Olmsted Matte adds a stealthy black ceramic coating to the core design, along with a cleaner and more symmetrical dial layout."
"With a 100-meter water resistance rating, its field watch design isn't just for show, but the largest departure from previous models comes with the all-new ceramic coating. This tough matte black surface, applied and cured in the United States, both aids with scratch resistance and adds a more modern touch to the compact and classical case geometry, leading to a more aggressive overall look."
Thanks ABTW and Sean! Click the link below to read the full article.