IN THE NEWS: "A bit of a badass edge."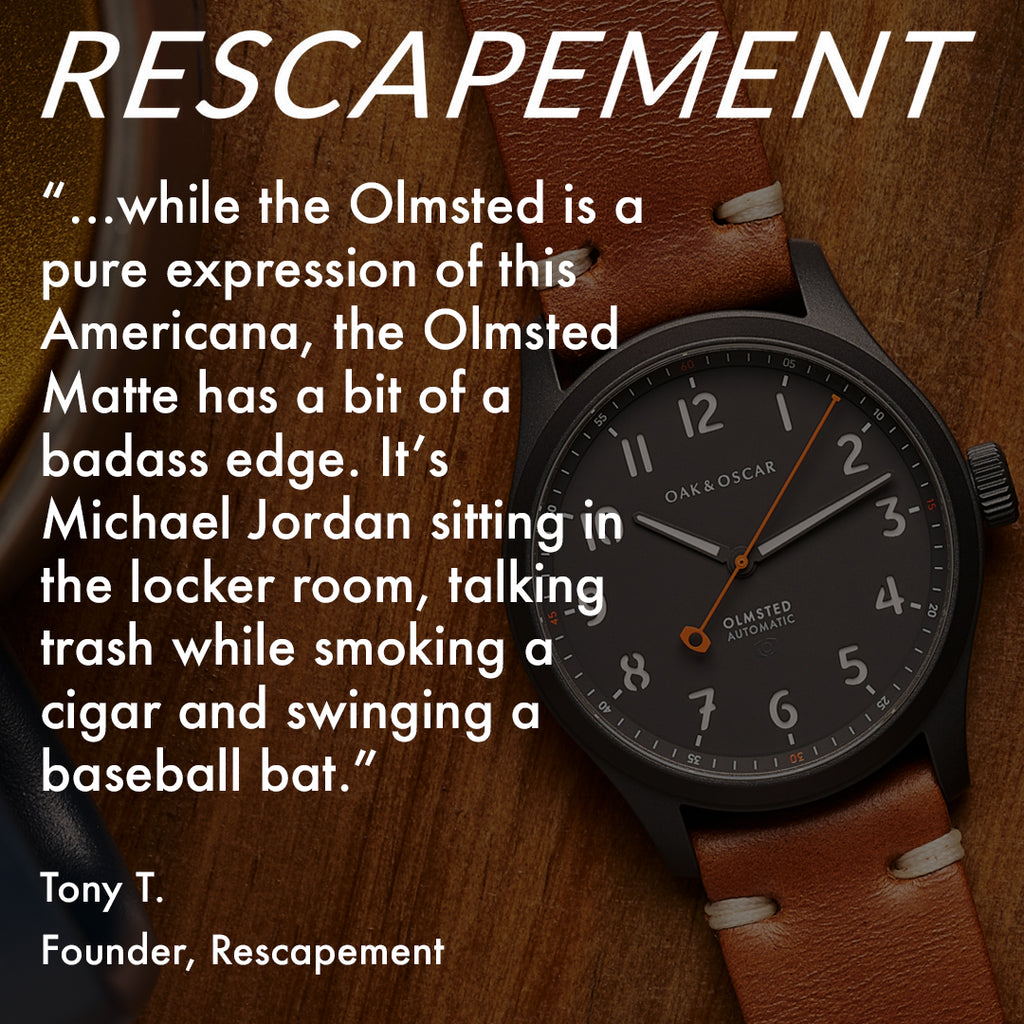 This article, written by Tony, founder of Rescapement, made me laugh in all the right ways. 
Let's be honest, I've also never been (and may never be again...) described in the same sentence as Michael Jordan. He's got such a clever way of describing things that makes his articles such a pleasure to read. 
Here are a few of my favorite quotes: 
"Listen, Oak & Oscar's founder Chase has been doing things the right way since founding the brand back in 2015. He's dedicated to nailing every single detail: of course, this shows in the watch itself, but also in the accessories, customer service, and the way the brand interacts with and supports the watch community."
"…while the Olmsted is a pure expression of this Americana, the Olmsted Matte has a bit of a badass edge. It's Michael Jordan sitting in the locker room, talking trash while smoking a cigar and swinging a baseball bat."
"In addition to the Ceramic Matte just looking badass, there's a certain rebellious quality to doing things the "right way" nowadays, when so many are skimping or cutting corners"
Thanks Tony! Make sure to click the link below to read the rest of the article. And while you're there, take a spin around the rest of the site and sign up for his newsletter! Worth it.