IN THE NEWS: Eric Wind and W&W talk small brands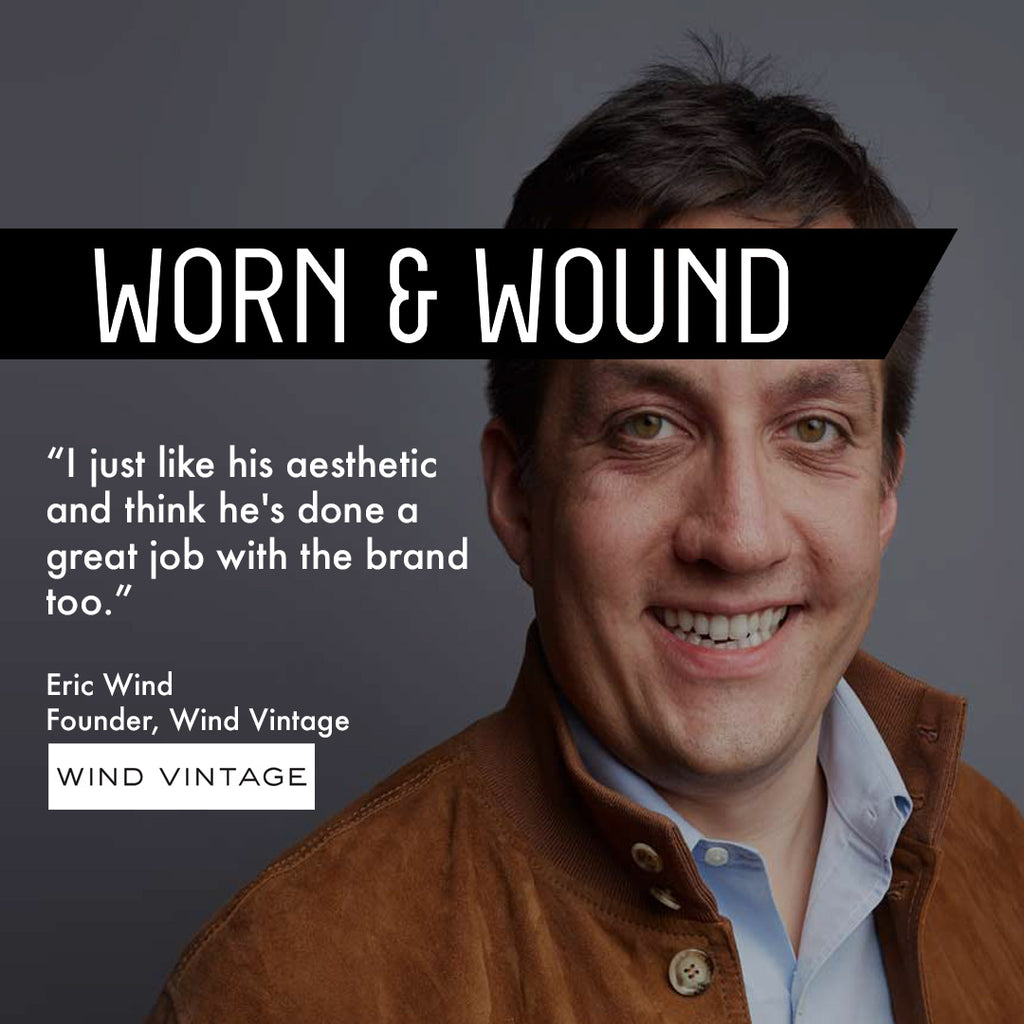 Podcasts can be a great way to spend time in a car, on a train and even working out. They're full of great information and almost feel like you're part of a great conversation amongst friends.
In Episode 166 of Worn & Wound's Podcast, the W&W crew (Blake B. Zach K, and Zach W.) sat down with industry legend, Eric Wind.
Eric has been a personal friend of mine for years now and I'm honored that he owns two of our pieces, the Batch No1 and Olmsted Navy. He's also been a guest on our Virtual Happy Hour series—we spent more than an hour chatting watches, life with kids and answering questions from the audience. Easily one of my favorite happy hours during the pandemic!
Back to the podcast...
The guys started talking about smaller micro-brands and independent brands and how we're pushing the envelope and creating our own segment of the larger watch industry. 
When Blake asked Eric if he followed the "space" (ie: micro-brands and small independents), he quickly responded with three great brands: Autodromo, Norqain and, us, Oak & Oscar!   
Eric followed up by saying, and I'm paraphrasing here, "I'm good friends with Chase Fancher. It's also cool to see his brand evolve...His 38mm Olmsted field watch with a blue dial and steel bracelet I really like. And, I just like his aesthetic and think he's done a great job with the brand too."
Thank you Eric! Absolutely appreciate your support! 
If you want to see more of Eric's collection, check out the Watch Table episode we did with him. Click here!
Want to hear the rest of the podcast? Click here! 
Want to check out the Olmsted? Click here!