IN THE NEWS: Fratello Reviews the Olmsted No Date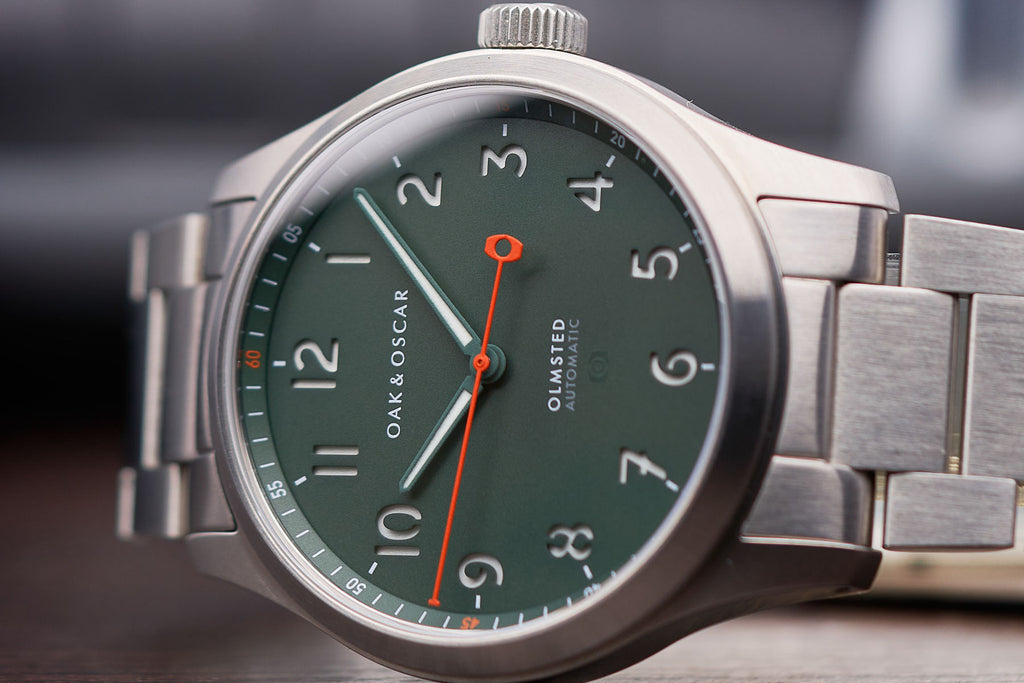 Watch review site Fratello featured an article written by Michael Stockton, reviewing the Oak & Oscar Olmsted No Date.
"The result of creating the no-date Olmsted 38 means that we now have an actual "6" at six o'clock instead of a date and a luminous dot," he wrote. "Is it a cleaner look? Barely so, but watches are all about the details."
Michael Stockton, who said he purchased an Olmsted in 2019, details the difference a no date watch makes for those who value the simplicity of a symmetrical dial. 
"With this update, Oak & Oscar has simply widened the appeal of an already-appealing watch. There's not much to argue with here, and I expect that the brand will find even more fans."
Thanks for the shout out Michael and Fratello!
You can read the full story HERE.