Oak & Oscar on the Stage at Country Music Awards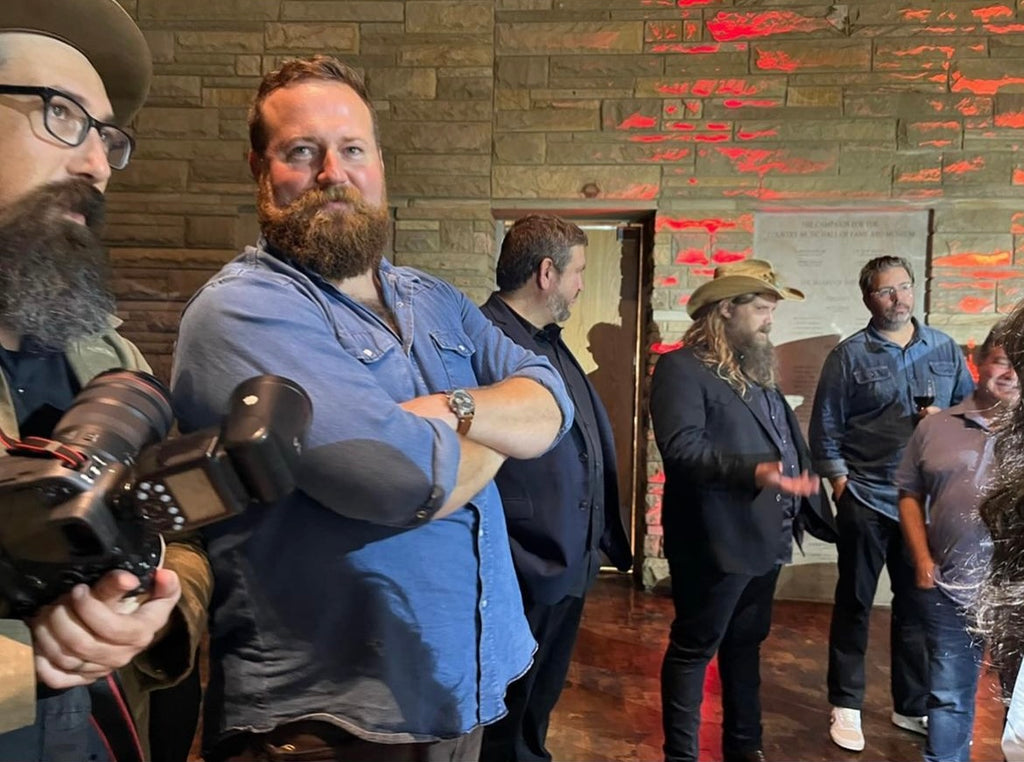 Sometimes we're in awe when we see where our watches go. 
Most of the time, they adorn the wrists of our Owners who are fishing, imbibing, and working. Other times, they're on the wrist of an owner who is partial to scuba diving in Thailand. 
And then sometimes, they're on the wrist of someone presenting an award on country music's biggest night. 
This year at the 56th annual Country Music Awards, HGTV's Home Town co-host Ben Napier was spotted backstage wearing his limited edition (150 pieces made in total) Grey Jackson Flyback Chronograph with a leather strap.
Ben Napier, a woodworker and carpenter who co-hosts HGTV's Home Town with his wife Erin Napier, works to restore homes in their hometown of Laurel, Mississippi. The show has grown beyond Laurel's borders by way of Home Town spin off shows Home Town Takeover and Home Town Kickstart. Ben also owns his own store in Laurel called Scotsman Co. 
Ben has been seen around with Oak & Oscar watches on his wrist, including a cover page story for People Magazine in January 2021 and a T-Mobile social media ad spot in September 2021. 
You can learn more about the watch on Ben Napier's wrist at the CMAs at the Jackson Chronograph page. 
While the Jackson has come and gone, make sure and follow us on Instagram and subscribe to our email newsletter to be the first to know about our limited edition and new releases.