WATCH: Owners Weekend 2022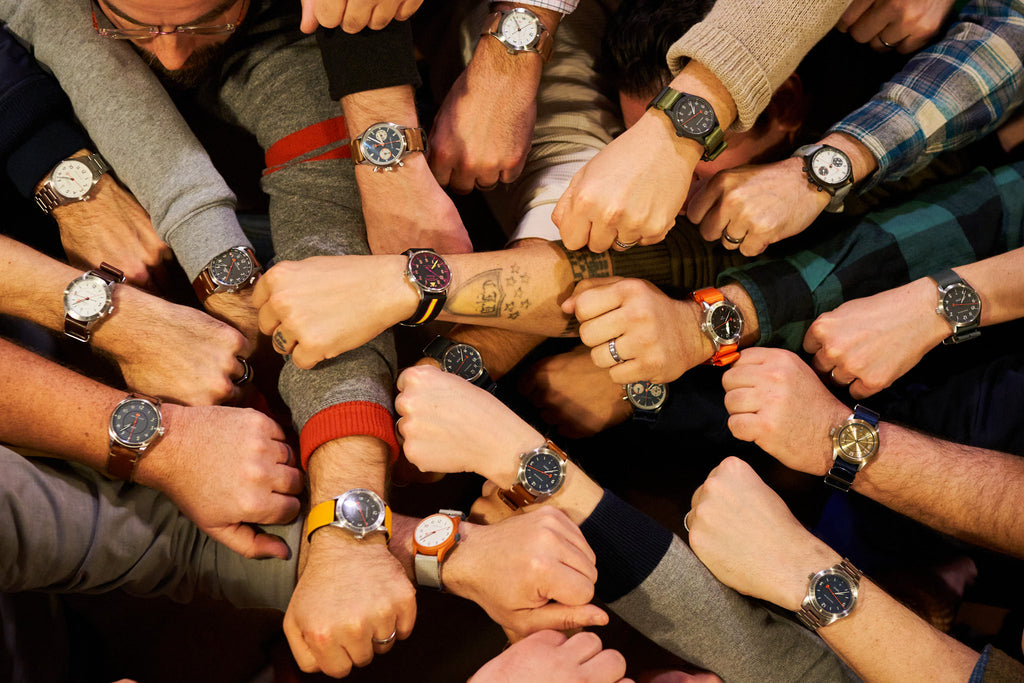 Owners Weekend 2022 was an absolute blast.
Each year we try and host an in-person Owner event (global pandemics being the only thing to get in our way), where we send an open invitation to Oak & Oscar Owners around the world to join us in Chicago.
While we all come from different backgrounds and different things in our life, we have at least one thing in common: the watch brand on our wrist. This year was the first opportunity for many of us to gather and celebrate, giving us the opportunity to greet old friends and welcome new ones.
We started with a private dinner at Publican Quality Meats on Friday, followed by a party at Oak & Oscar HQ with custom cocktails and live music. Finally, on Sunday, we reserved a space at a local taproom for watching the Brazillian Grand Prix before everyone departed.
Owners Weekend is such a great opportunity to meet new people from all different backgrounds, careers, interests, and hobbies. We see people develop friendships, trade and/or sell watches, and even get new jobs each time we host. Planning for 2023 starts soon — we can't wait to share what we have in store.
Become an Owner to join us at the next Owners Weekend!