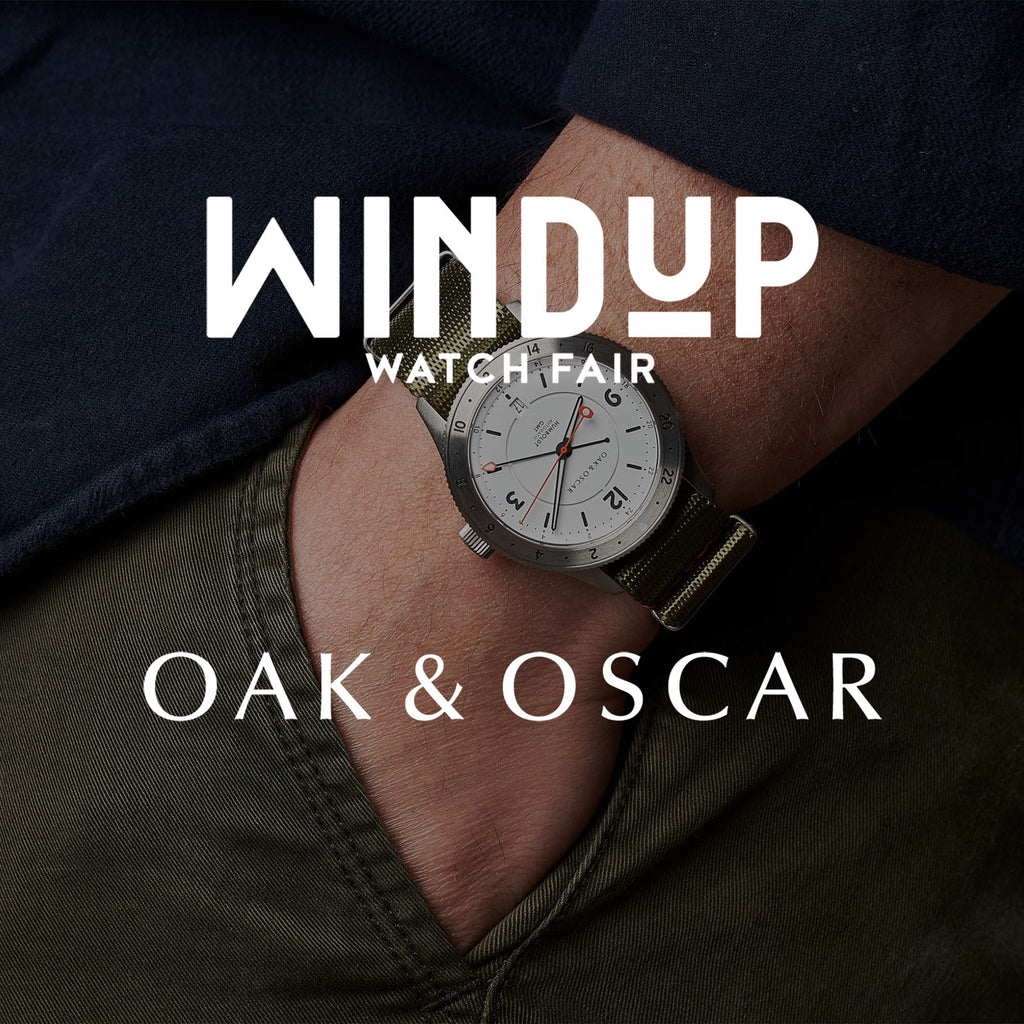 We're very excited to head out west for the 2022 Worn & Wound Windup Watch Fair this April 22nd through April 24, 2022! 
The event will be located at 511 Harrison Street in the Terra Gallery—you'll find our booth in the back by the bar, naturally. Come check us out and see the Humboldt GMT and Olmsted in the metal! 
And for the first time ever we've created a way to sign up for one-on-one meetings with the Oak & Oscar team at a nearby coffee shop. A great way to avoid the crowded, loud event space and sit down with either Chase or Andrew for more personal, unique viewing experience. Appointments are limited and required. Schedule yours today before they book up!
Click here to schedule a one on one meeting with us!
From the WindUp site: 
"The Windup Watch Fair is a three-day-long shopping event that brings watch brands and customers together in a fun, approachable, and engaging environment. Always free and open to the public, Windup encourages everyone from seasoned collectors to first-time watch buyers to come in, take a look, and talk watches. The Windup Watch Fair has become the most popular consumer watch event in America with events annually in San Francisco, Chicago, and New York City.

See you soon!"