Watch Spotting: What. An. Honor.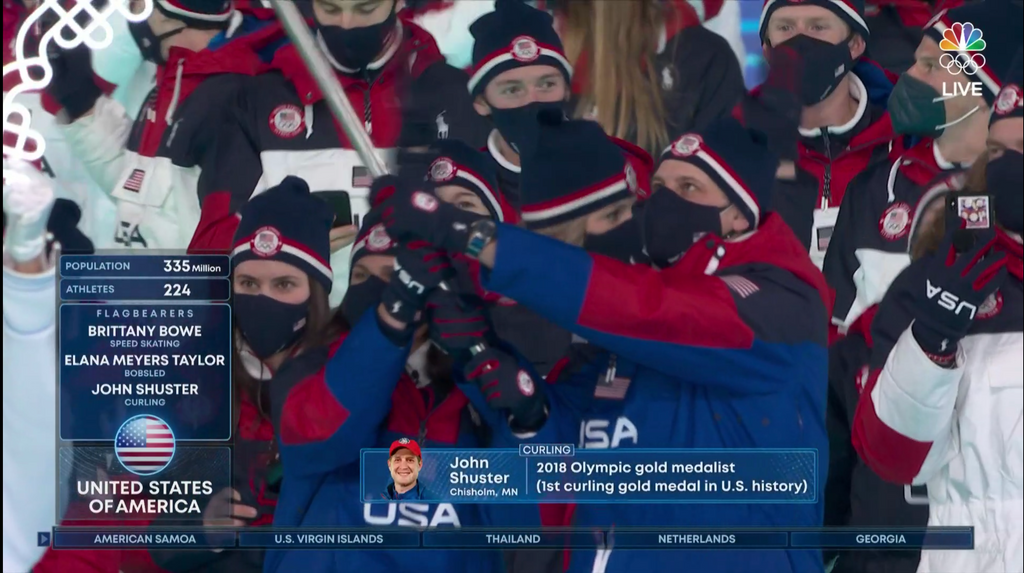 Wow. What an honor for John Shuster, Team Shuster, USA Curling and every one involved! John Shuster was chosen to be one of the flag bearers at Opening Ceremonies for the 2022 Winter Olympics! How cool is that?
Not gonna lie...never expected to see someone wearing our watch waving the American flag at the opening ceremonies of the Olympics. 
I've always been infatuated with the Olympics. You'll find me, every two years, glued to the TV watching random sports at odd times of the day (or night) rooting on the US teams. I love how "global" the Olympics are and how each country represents themselves. So fascinating to me in a cultural sense.
Still can't believe that John Shuster is wearing his Oak & Oscar watch during the Olympic opening ceremonies. 
Image Credit: screen shot from NBC's Peacock.