WATCH SPOTTING: Humboldt GMT at the Goodwood Revival!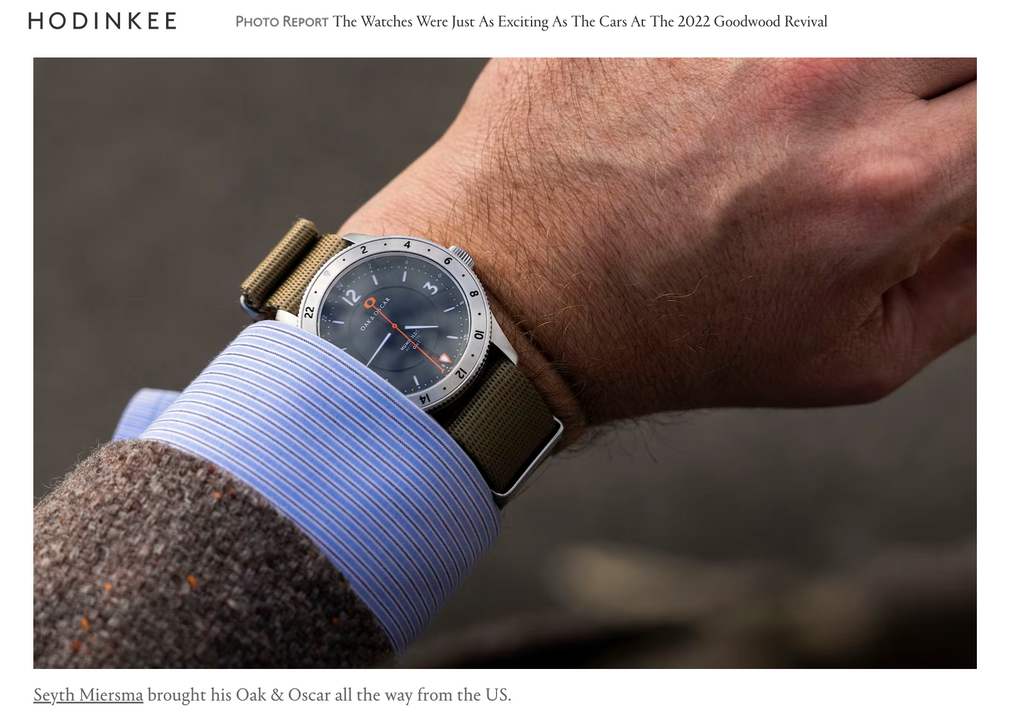 If you're a fan of cars, and especially vintage cars, then you've likely heard about the Goodwood Revival. It's held in England over three days and features historical cars racing around the track, period themed wardrobes and tons of drooling over vintage grails on wheels. We're talking about some seriously cool cars. I've never been but every year I think to myself..."maybe I'll go next year..." The FOMO is real! 
And while I personally wasn't there for the 2022 Goodwood Revival, Owner and writer extraordinaire, Seyth Miersma, who is also the Editor in Chief at Motor1.com, was! And he was spotted by Hodinkee wearing his Humboldt GMT!
It's an honor to be represented by such a nice person and to be amongst so many amazing watches and cars. Take a read through Hodinkee's article (link below!) and check it out. 
And if you're like me, you'll already be looking to book a flight for next year's event!
Click here to read more by Hodinkee!
Photo by Cole Pennington of Hodinkee