Oak & Oscar Holiday Gift Guide!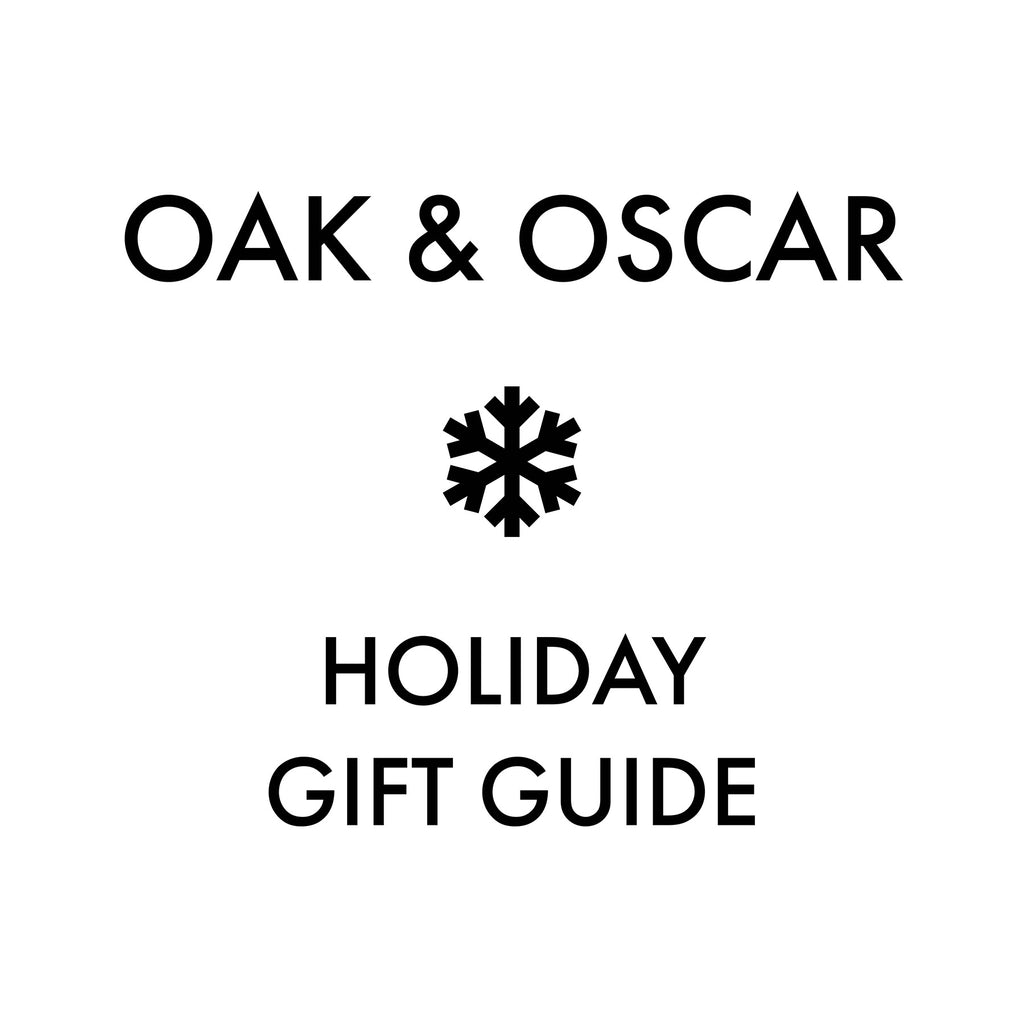 THE HOLIDAY GIFT GUIDE

A thoughtful, intentional gift goes a long way—especially this year. Here are a few of our favorite things to give and get, chosen by two guys who appreciate well-made products.
CHASE'S TOP PICKS
KINTO TRAVEL MUG - $35
I seriously love this thing. I scoured the internet looking for the perfect mug last year; it needed to be insulated, leak-proof, and easy to use while driving. Let's be honest...I also wanted it to look good. Enter the Kinto Travel Mug. 
SHOP
JASON HEATON'S TRAVEL JOURNAL - $50/year

Give the gift of good writing to any adventure-lover in your life. Jason is an extraordinarily talented writer, and his new Substack features stories about his travel spots, gear, and watches. Bonus: his tales often feature stunning photos taken by his wife, Gishani. The photos alone are worth the price of admission! SUBSCRIBE
LL BEAN SLIP-ONS - $79

I wanted warm, waterproof shoes that slip on easily when I've got to walk the dog or take the trash out before even having my first sip of coffee. These are perfect: warm, easy to get on and off, and stylish in a "lounge around the house" kind of way. A perfect gift for anyone who needs warm feet! SHOP
FEW COLD CUT BOURBON - $50

Bourbon. Coffee. What's not to love? I've known FEW founder Paul for several years now. If you met him at the Owners weekend or our Virtual Happy Hour, then you know he's a great dude who isn't afraid of a challenge. How else could you come up with bourbon that's cut with cold brew coffee? Cheers! SHOP
OAK & OSCAR OLMSTED - From $1,375

I absolutely love that watches can be more than just a material item. They have a special ability to transcend beyond their "cost" and commemorate events, milestones, and memories. Have a special someone in your life that you really want to treat? The Olmsted might be the perfect gift. SHOP
NATHAN'S TOP PICKS 
INDOOR HERB GARDEN KIT - $25

There's nothing like fresh herbs, and growing your own from seeds will bring the joy of the outdoors back into your home during the cold winter months. Hopefully you'll feel a bit of zen relaxation while you're at it. SHOP
CAFE GRUMPY 5LB BAG - $50

This is an extremely specific recommendation, but hear me out. For drip/pour-over drinkers, this coffee is IT. There are plenty of great coffee companies in the world, but if you want excellent, smooth taste from a sustainable company, look no further. SHOP
KAWECO LILIPUT FOUNTIAIN PEN - $25

A brilliant little pen that fits in any pocket, yet still feels right in your hand. The Liliput comes in a variety of metals, so you should be able to find one to suit your style. For a cheaper (and larger) option, the Pilot Metropolitan is less than $20 and can't be beat for the price. SHOP
OAK & OSCAR LEATHER WATCH WALLET - $225

Keep your timepieces safe in one of our watch wallets. I'm not just shilling for one of our own products out of obligation—our watch wallet is by far the most useful watch accessory that I've ever used. More secure than a roll and more portable than a box, these wallets are perfect. SHOP
PATAGONIA NANO-AIR HOODY - $299

Let's be honest, we could all go for some warm fuzzies these days. The Nano-Air is the perfect insulator whether you're lounging around the house or going for a winter run—it breathes like crazy so you won't overheat, but the soft, stretchy insulation keeps you perfectly toasty all the time. SHOP