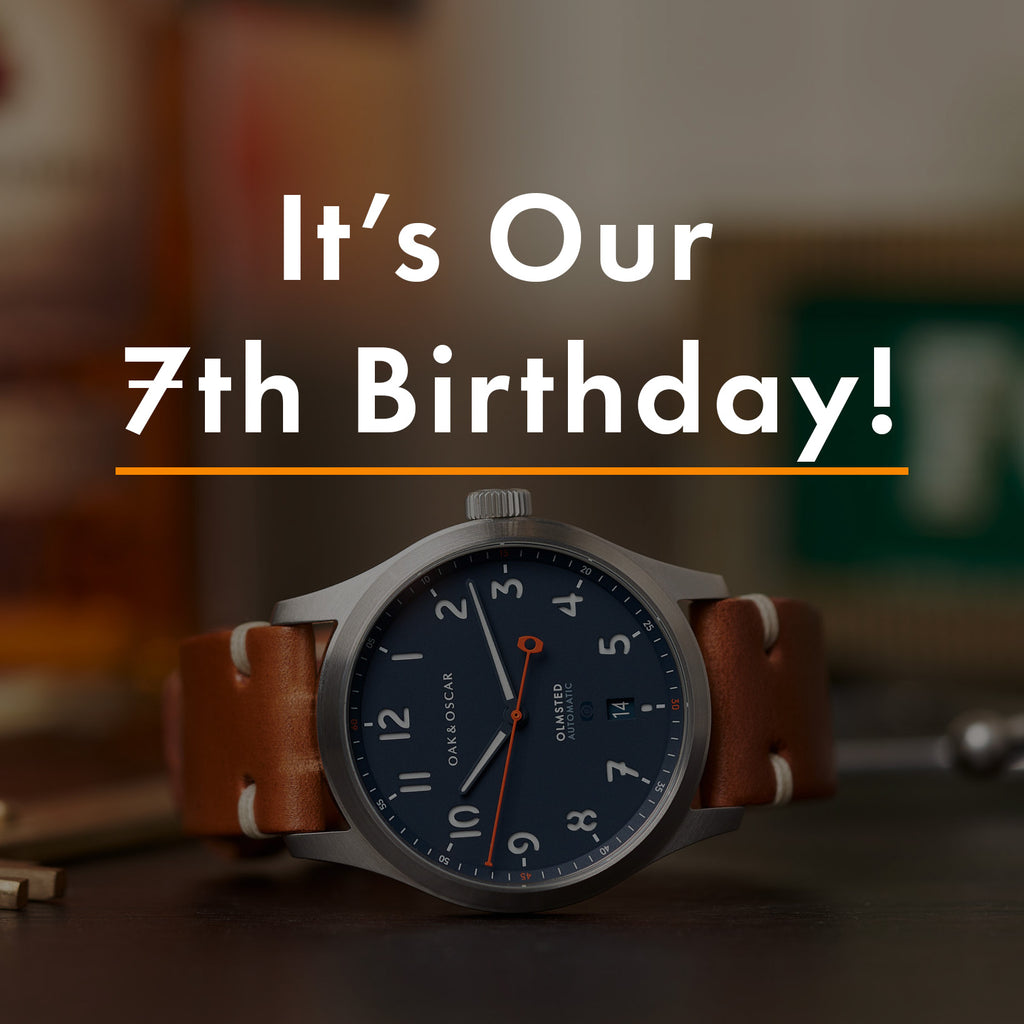 It's our 7th birthday! It always surprises us how fast time flies, even as watch people. And thanks to y'all, we got to do a lot of very, very cool stuff this year.

We not only rolled out a bunch of new watches, but we also reconnected with Owners over fly fishing trips, whiskey happy hours, and shared your stories as proof. So, whether you're an Owner or a fan, thank you so much for making this year so great—we mean it!

And to celebrate, every watch order in May includes an additional free watch strap. All you have to do is add a watch, a strap, and use the code Happy7th at checkout. Cheers!