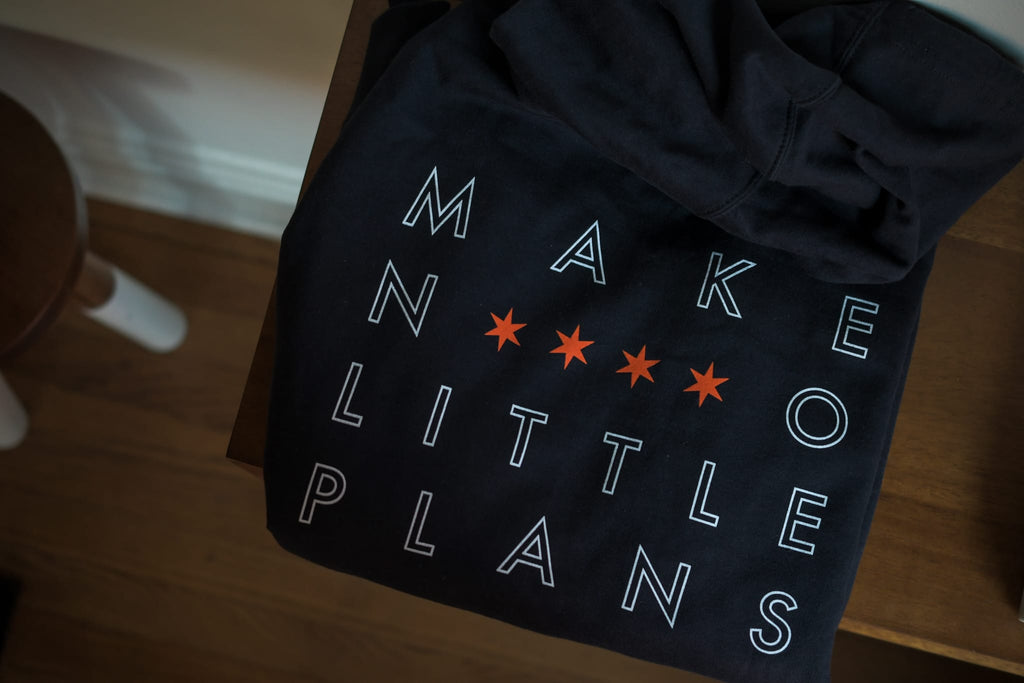 Who doesn't love a nice cozy hoodie? We've just launched our latest item in the shop and you're gonna love it. In fact, you guys loved it so much we're already almost sold out of every size! Don't worry...there's gonna be fresh stock delivered in the next couple of weeks. 
The details: 
Our hooded sweatshirt is perfect for chilly mornings with a cup of coffee. The standard fit, classic pullover hoodie features a front pouch pocket and a jersey lined hood. With our logo in front and one of our core values, "Make No Little Plans" on back.

Go ahead, kick back and relax, play with the kids, or sip some whiskey by a campfire. Whatever you choose to do, you're good to go!