IN THE NEWS: Worn & Wound Highlights Humboldt GMT in Three Watch Collection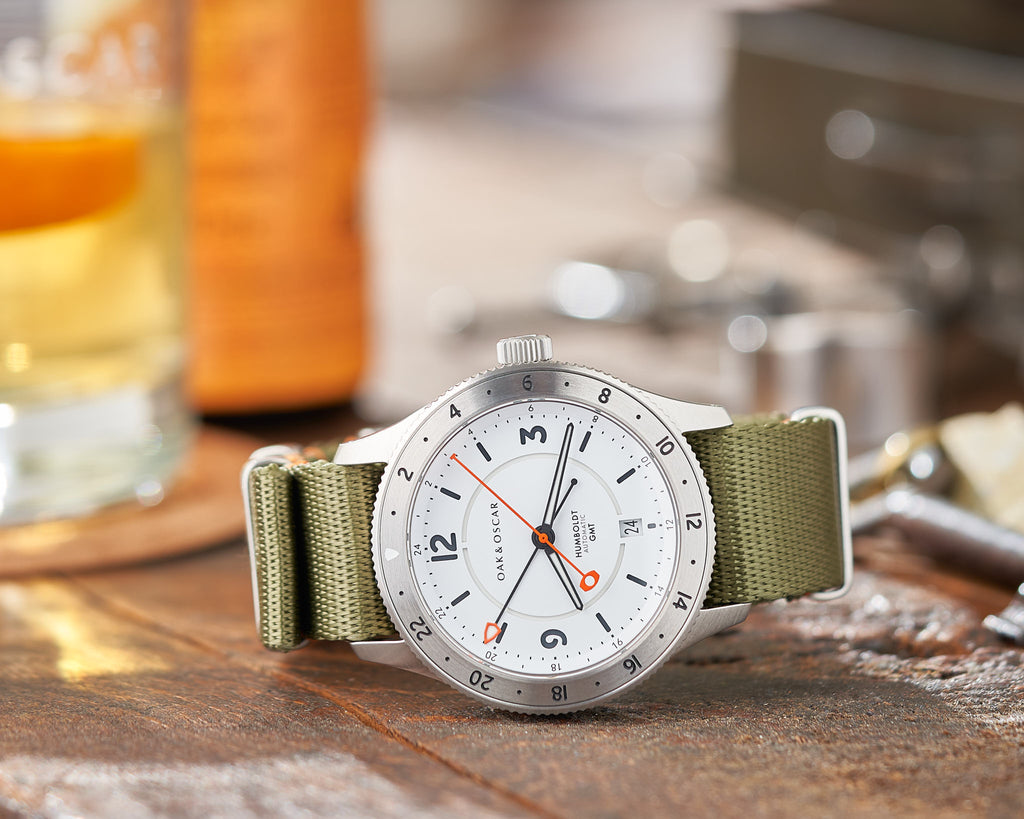 "In a world, and on this site, where smaller brands have proven their worth, Oak & Oscar and their Humboldt GMT are noteworthy."
Watch industry blog Worn & Wound runs a series of user-submitted articles that feature three watches that, collectively, come in under $5,000.
In this post submitted by Tanner T., the Oak & Oscar Humboldt GMT ($1,975 with strap, $2,175 with bracelet) is featured alongside the Cartier Tank Must Solarbeat ($2,610 in small, $2,740 in large) and Swatch Sistem51 ($155 - $230). The Humboldt fits into the collection as the adventure watch of the pack, with thoughtful design and details that round out any watch owners' collection. 
Tanner T. also calls out our Owner community — something that we're incredibly proud of:
"Owning [an Oak & Oscar watch] feels like you're part of a club," he writes, "and they are keen to engage with enthusiasts in a way larger brands often can't or won't."
Become an owner and shop the Oak & Oscar Humboldt GMT HERE. 
Read the full story HERE.