In The News: We're Going to the Olympics (Kind of) ⌚🥌🇺🇸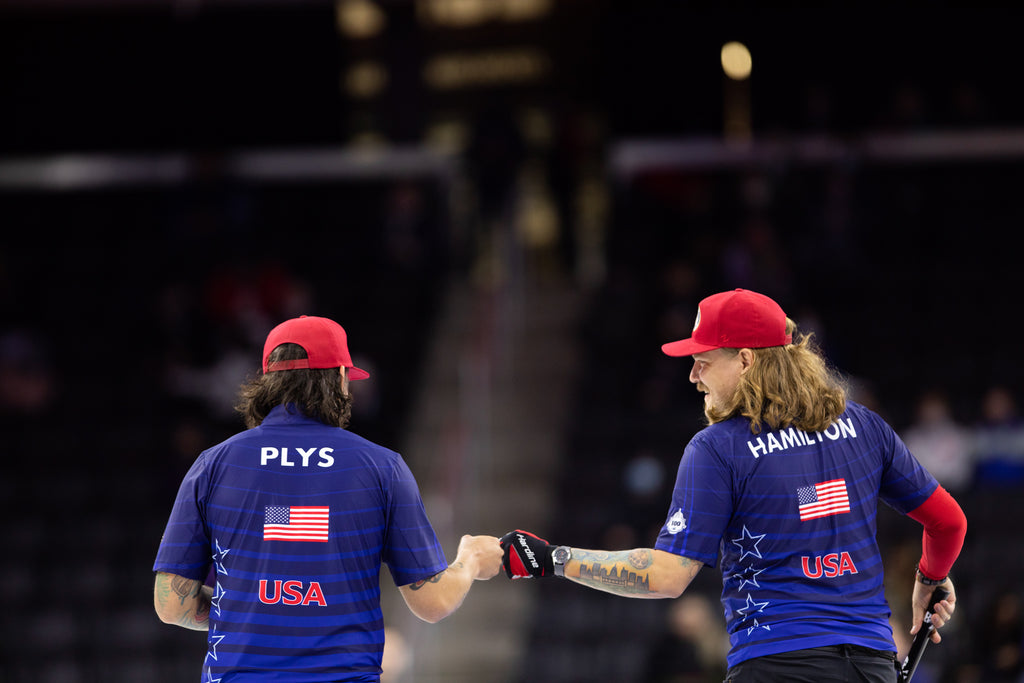 We've got big news.
When the 2022 Winter Olympics kick off next month, and the U.S. Men's Olympic curling team takes to the ice to defend their gold medal, they'll be sporting Oak & Oscar watches. That's right: Team Shuster—including ace curlers John Shuster, Chris Plys, Matt Hamilton, and John Landsteiner—sports our Humboldt 12-hr watch, both on and off the ice. 
You won't have to ask yourself, "What watch is Matt Hamilton wearing?" or "What watch is US curling team wearing?" because you'll already know!
"I love my Oak & Oscar watch because I can wear it while on the ice, in a suit or with my everyday clothes," says Chris Plys. 
While this isn't the first time we've been invited to be a small part of Olympic history, this one feels huge. With millions of viewers during the 2018 Winter Olympics, curling was one of the most watched sports of the PyeongChang games. All eyes will be on the U.S. Men's team as they sweep the ice, and sweep away their opponents, while seeking back-to-back gold medals—Oak & Oscar watches are sure to be in the spotlight. 

Get to know Team Shuster at the Opening Ceremony on February 1st and start cheering them on during their first match on February 9th against ROC.
Check out the full schedule here.
Let's go, Team Shuster!