In The News: The Olmsted 38 on Fratello Magazine Podcast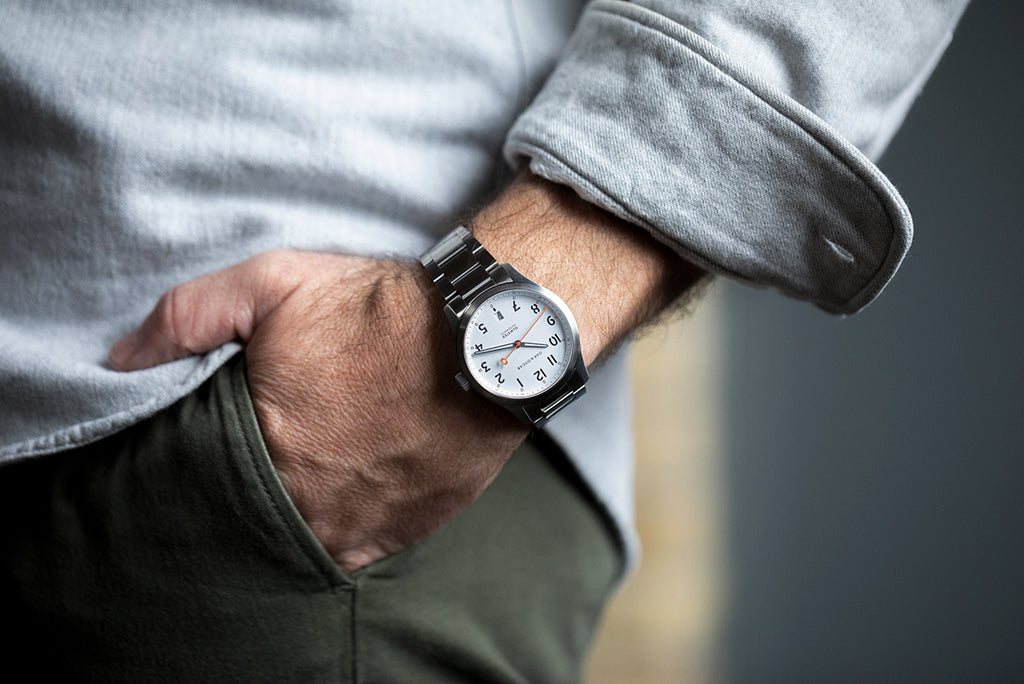 "What strikes me most about the watch is that it is very well made; the finishing is really, really good; and the bracelet is just sublime."
MICHAEL STOCKTON
AUTHOR, FRATELLO MAGAZINE
 
We love seeing The Olmsted 38 out in the wild and were excited to hear Michael Stockton call out his Olmsted 38 during the wrist check for Episode #12 of Fratello Magazines podcast: Fratello On Air #12 — Home Office And Rediscovered Watches. Check out the episode to learn more about why Mike really, really likes his new Olmsted 38, and be sure to click the link below to learn more about our most popular new timepiece.