In the News: Get Excited, We Made a Bracelet!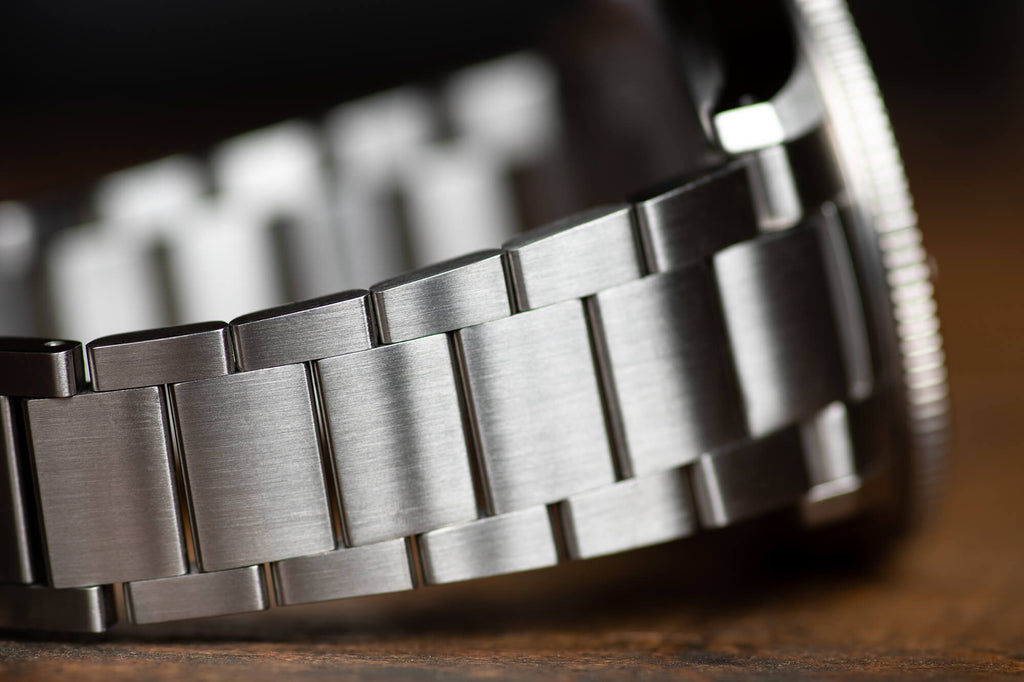 STYLE + FUNCTION
After 18 months of research, prototyping, and testing we're proud to introduce the first Oak & Oscar steel bracelet!
Our stainless steel bracelet sits comfortably on the wrist with a fully articulated link design that gradually tapers from the 20mm solid end links to the 16mm buckle. Ready to tackle the elements, the Oak & Oscar bracelet is built for comfort and durability. We're proud of this bracelet and you'll see why when it's on your wrist. And yes, there will, of course, be a leather option.
And heads up, we launch Tuesday, 11/13 at 9:00am central time. Have a great Sunday!
WANT EARLY ACCESS?
We drop sneak peeks like this to our newsletter before they hit the public so make sure to click the link below to sign up!