Behind the Scenes: A Visit to the Watch Wallet Factory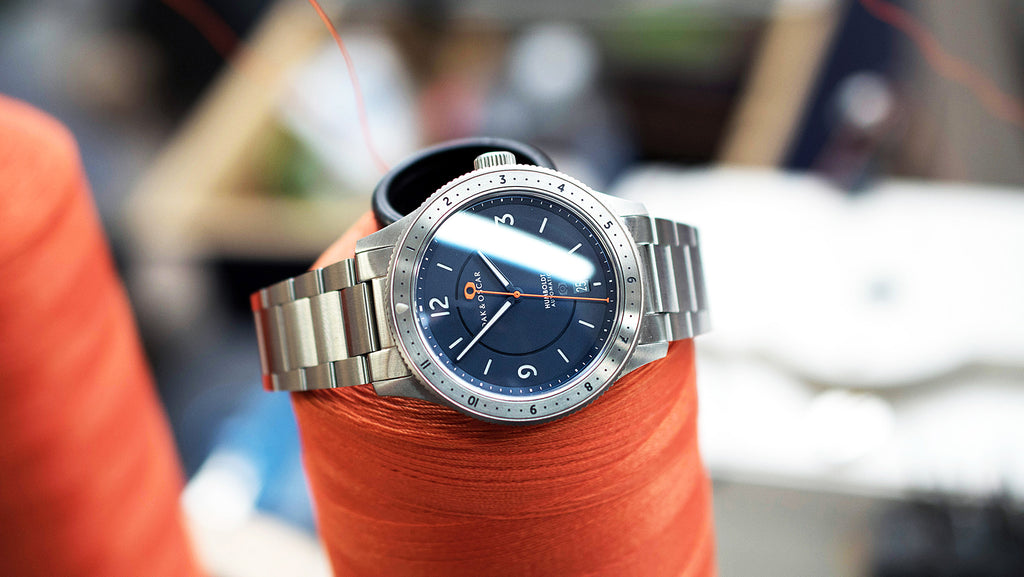 "A design is only as good as the craftsmanship."
— Tim Tierney, Head of Product, Stock Mfg.
Production of the watch wallets has begun!
We sat down with Tim Tierney, Head of Product for Stock Mfg., to discuss their production process for our new canvas watch wallets, what makes them so special, and to get a behind-the-scenes look at how they are made.

Each wallet takes over 3 hours to produce and has over 30 individual steps performed by local craftsmen. Add in the months of design, prototyping, and material sourcing and you'll see why we're excited to offer our handcrafted, waxed canvas watch wallet with every Humboldt timepiece. Enjoy!