IN THE NEWS: Random Rob Reviews Oak & Oscar Humboldt GMT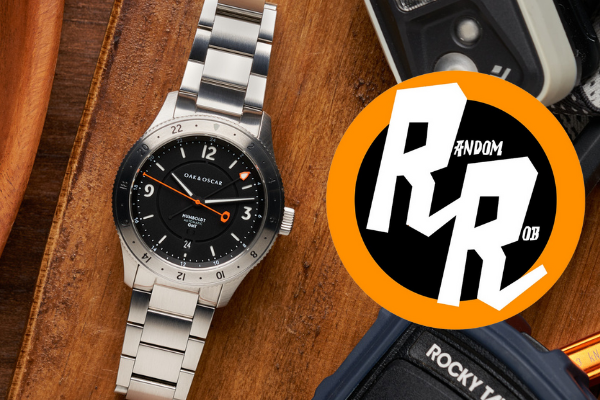 Popular YouTube Watch Review channel Random Rob got his hands on an Oak & Oscar Humboldt GMT and reviewed it for his nearly 70,000 followers.
In his usual style, Rob didn't leave a single detail out of his analysis. 
From micro-adjustable clasp, to shock absorbent encasement, to what he says is, "legit, one of the best bi-directional 120 click bezels [he's] ever felt", Rob gave an extremely hands-on walk through of our rugged adventure watch all with macro, close-up, and on-wrist views.
A point of pride for our team here: Rob mentioned the community that comes with owning an Oak & Oscar watch. 
"They have a really heavy focus on the sense of ownership within the brand and the community within the brand," he said, noting he tried to meet up with us at our Windup Chicago booth, but it was too "hoppin".
We'll look forward to the event, Rob! And, in case anyone wants to chat with us in the meantime, book some time to meet with us through our appointments page.
Owning any of Oak & Oscar watches means more than just a timepiece on your wrist.
Our owners define what Oak & Oscar is to the external world, and we try to celebrate each and every one of them. See our Owner Stories to see what we're talking about. 
Watch Random Rob's full Oak & Oscar Humboldt GMT review on Youtube: