In the News: Chevrolet Features Oak & Oscar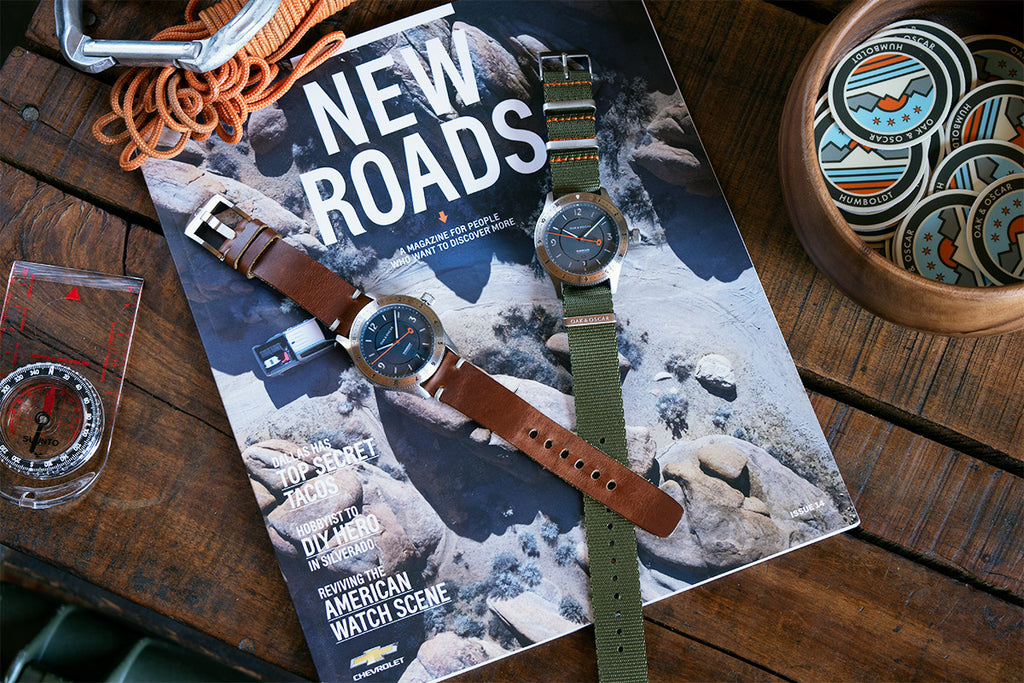 MAKING TIME WITH CHEVROLET
We recently sat down with the Chevrolet magazine, New Roads—stories for people who want to discover more, to chat about our approach to making great products with good people.

We're truly honored to be featured in issue 14 of New Roads as the premiere American watch company and are excited to have Chevy fans across the world learn more about how we create thoughtfully-designed, well-built timepieces.
Read the article and find out how we're 'making time'.