In The New: Thanks Chrono 24 | Eric Wind!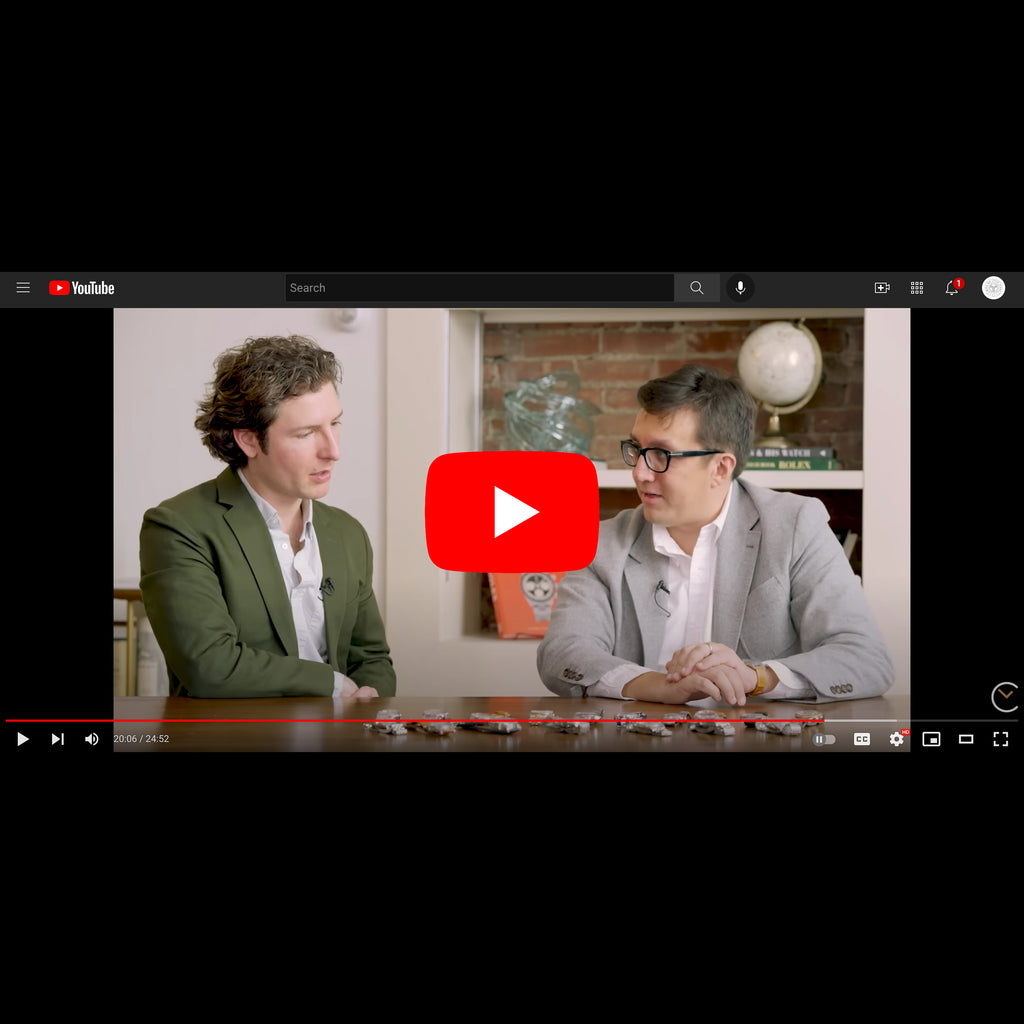 Just received word from an Owner (Hi Mawuli!) that our good friend and long time supporter, Eric Wind, gave us a great shout out during is interview with Thomas over at Chrono24. 
Eric is a world renown watch collector, dealer and all around great guy. He's also considered one of the most knowledgeable watch folks out there....literally a walking horological encyclopedia! 
You may have also seen Eric as a guest in Season 2 of our Watch Table series (see episode here). What you didn't see was me trying to steal his Paul Newman...sadly, unsuccessfully. 😂
Eric is back in the spotlight (let's be honest, he's never left...) with his interview with Thomas at Chrono24 New York. They talk about his passion for vintage time pieces, love for watches with a story and how he's only got a few modern pieces in his collection. We're honored to be one of them! Thank you Eric! 
Please watch the video below. If you're looking for the shoutout, make sure to check out 20:22!