From The Bench: Springbar Specifications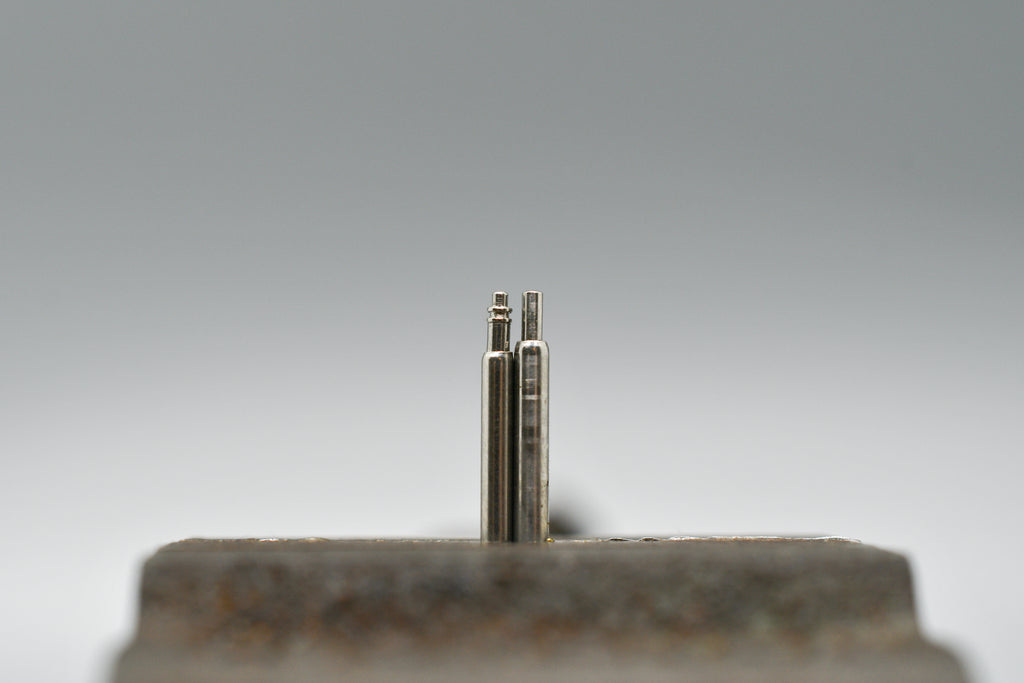 For this reason, we encourage all Owners to seek out high quality retailers when purchasing more springbars.
There are a few different places to get high quality springbars for your watch: 


Most Oak & Oscar watches take a 20 mm strap, so 20 mm springbars are the correct size.
The Burnham takes 22 mm straps, so 22 mm springbars are proper on that watch.
These springbars have a thicker main body, which can fit some straps more securely, but they also have thicker tips, and that's a problem.
This is dangerous! The tiniest bump and the watch can fly off your wrist.
Springbar Tip Types

Clasp springbars, however, must fit into the thinner profile of the clasp itself, so they have proportionally-shorter tips to avoid sticking out the side of the clasp like a tiny pair of horns.